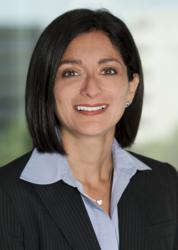 we look so similar it is weird. And it's a bit melacholy realizing you can't go back and recapture lost time
Washington, DC (PRWEB) November 01, 2011
Bethesda Magazine's November 2011 issue details the behind-the-scenes story that led Regina DeMeo to open her own family law firm in DC this October. DeMeo is well-known in the DC Area as divorce attorney, who is frequently mentioned in the top ratings by local magazines and enjoys lecturing and writing about Collaborative Law. Less well known, is her personal journey the past 39 years to find her rightful family.
DeMeo admits in this very personal interview that she was raised believing that her father was dead, with no other living relatives. In 1992, while DeMeo was undergoing an FBI background check for an internship, her mother confessed that her father, Jose Vila, was in fact living in Florida. DeMeo tried to reach out to Mr. Vila, but he was not able to handle the situation at that time. Another 19 years passed before DeMeo found the courage, utilizing all her conflict resolution skills, to reach out again in search of answers. Seeking to understand the past, without passing judgment, Ms. DeMeo was able to connect with Mr. Vila, whose paternity was confirmed this spring through a DNA test.
Once Mr. Vila had the DNA test results, he notified his son, Christopher Vila, who is a 28 year old freelance television producer in London. He emailed his sister the next day, and the two spoke for 3 hours during in their first telephone call. Since then, they have stayed in regular communication, and in June 2011 Mr. Vila flew to DC to meet Ms. DeMeo and his nephew, who is now 8. In August, Ms. DeMeo took her son to Florida to meet the rest of the Vila family, who have all warmly accepted the new additions to the family.
As a child, DeMeo admits that she became a huge overachiever to fill this huge void in her life, such that by age 14 she had become a U.S. national rhythmic gymnast and earned a scholarship to Phillips Academy in Andover, Massachusetts. She moved to DC in 1990 to attend Georgetown University, and in 1998 obtained her law degree from The George Washington University. She immediately focused her legal career in family law, but it was only after her own divorce in 2005 that she became trained in mediation, the collaborative process and child counsel appointments in high conflict divorces. Little did she realize until this year that her professional endeavors would help her uncover the biggest mystery in her personal life.
Going through some old boxes after the 2010 holidays, DeMeo found a card with her uncle's contact information. Manuel Vila, who is the maitre d' at Casa Juancho in Miami, encouraged his brother to contact DeMeo, and ever since the two have been working on their father-daughter bond. DeMeo says, "I have finally found what I've been craving my entire life. My family is like a sundae, and Chris is the cherry on top." Chris admits the two have developed a strong bond, although he says, "she's very different from me… but we look so similar, it's weird. And it's a bit melancholy realizing you can't go back and recapture lost time."
DeMeo fully credits her professional skills for helping her piece together this puzzle that took her 38 years to solve. Finally, she has the answers to so many previously unanswered questions, and she has incorporated her family's story into her powerpoint presentations on Collaborative Law using her own experience to explain the paradigm shift from litigator to collaborator. She is also working on a book that captures her family's story with the hope that it will inspire others in their own lives.
She recently opened her own family law firm in DC to help families with custody and divorce matters resolve their disputes, preferably outside of court. Those interested in learning more about Regina DeMeo's services as an attorney, mediator or lecturer in the DC Area should visit her website: http://www.reginademeo.com or contact her via telephone: 240-621-0559; email: rad(at)reginademeo(dot)com; or mail to 1666 Connecticut Avenue, NW, Suite 250, Washington, DC 20009.
###