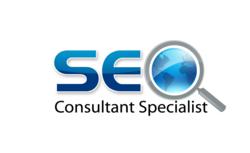 It's rare that you find a service or individual that under promises and over delivers.
(PRWEB) November 03, 2011
The Search Engine Optimization firm SEO Consultant Specialist, owned by Mr. Abdul Hayi Mansoor, has reached a landmark in the professional Search Engine Optimization and Social Media marketing services. The firm has so far taken on more than 86 projects at ODesk accounting for 7000 hours worth of successful work..
Mr. Mansoor joined ODesk in 2007 as a part time and, since then, his firm has completed 7000 hours under his command as an SEO/SEM Consultant, Expert and Specialist. In addition, he has also completed 14 fixed projects equivalent to 1200 hours on ODesk. 100s of yet other successful SEO, SMM and PPC projects completed by him elsewhere for clients coming mainly from the USA, Canada, Australia and the UK are on top of these.
Today, Mr. Mansoor, a Master's degree holder in Computer Science and e-Marketing from a top business university in the UK, is considered one of the best SEO specialists in the world. He takes pride in the fact that his website is among the top spots on Google for the keyword 'SEO Specialist'. He has been able to achieve this landmark with his work composure and application of his knowledge in the practical field of SEO, SEM and Social Media marketing projects. The professional experience of Mr. Mansoor along with the immense knowledge acquired over the years by handling extensive projects has made him impeccable in this field.
He has successfully completed several SEO projects for a long list of satisfied international clients. One of his clients Mr. Jamie Xuereb of MediaPoint, Australia, awarded him a 5/5 rating as an SEO consultant on ODesk.
Mr. Xuereb stated that he had great experience working with Mr. Mansoor, who was competent enough to meet all of their criteria and did everything as they would had requested. Moreover, he also mentioned that Mr. Mansoor was a competent SEO who gave his website a top ranking. Mr. Xuereb's pleasant experiences on ODesk was attributed to providers like this, whom they looked forward to working with in the future too.
Mr. Mansoor works part time on ODesk, and has a number of satisfied clients outside ODesk as well. One client, Gerry Gladston, the CMO of Midtown Comics, New York, USA, rated him as 'high' for his superb work. He stated "Abdul has done a wonderful job marketing our website online, and also in teaching us the ropes of SEO. Under his guidance, our website now consistently comes up high in Google rankings, which it had not done before Abdul came aboard." While another client, Mr. James, President of First Release Homes stated "It's rare that you find a service or individual that under promises and over delivers."
Abdul reckons he was a born SEO expert which is, no doubt, proven by his great record. He has a better rating than most SEOs on ODesk and receives regular projects both in and outside the ODesk at a very good pay rate.
About the company
The experienced, certified and qualified SEO Specialist and Internet Marketing Consultant, Mr. Mansoor owns the company 'SEO Consultant Specialist'. Educated to master's level in Computer Sciences and in e-Marketing (UK) and certified SEO by Market Motive, Mr. Mansoor started his career as an SEO in 2001. Today, he is one of the best SEO specialists in the world.
With his SEO knowledge and expertise, Mr. Mansoor has helped a number of companies across the world increase their businesses many folds. For more information about him and his firm please visit his website and SEO blog.
Press Contact:
Abdul Hayi Mansoor
CEO of SEO Consultant Specialist
Email: seo@seo-consultant-specialist.com
Web Site: http://www.seo-consultant-specialist.com
Twitter: http://twitter.com/ahmansoor
Facebook: http://www.facebook.com/pages/SEO-Consultant-Specialist/78482134536
Address: Ahmad Block, New Garden Town
Lahore – Pakistan
###