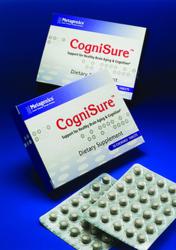 (PRWEB UK) 2 November 2011
Sales for the first half of 2011 were at similar levels to those in the first half of 2010 while overheads have reduced significantly now that the Company is run from a virtual office without the burden of costs associated with a public company. It should also be noted that prior to the de-merger the running costs of the ReGen business were borne by ADI so the costs incurred in this financial period are only those from the effective date of de-merger on 18 February 2011. Under UK GAAP the Company was also obliged to amortise goodwill, which it has done over 20 years and this has created an additional charge of £9,000. As a result of these factors the loss for the period amounted to £43,000.
To date the Company has drawn down £150,000 of the £240,000 loan facility available from ADI. The principal use of those funds has been the acquisition of a filtration rig for £133,000, giving the Company the security of being able to produce active ingredient as and when it needs to.
Although actual sales have remained relatively flat over the first half of the year much has been achieved during this period. Of key importance has been the purchase of the new filtration rig to produce new liquid concentrate, which in turn has been successfully freeze-dried by a new contractor to produce saleable material. The significance of this should not be underestimated as any change to an established process can often be problematic and lead to inherent difficulties.
Some of this new material is now being used to produce the first large scale batch of ReGen tablets which can then be offered to current and future potential licensees to afford them greater strategic flexibility. This of course will also increase revenues to ReGen.
Based on the number of active negotiations ongoing with new potential distribution partners and the number of existing licensees moving closer to the point of regulatory approval and first sale, we remain optimistic that sales will be more consistent and should show a significant improvement in the future. It should however be noted that the experience of partners in many territories (eg Argentina, Brazil, Middle East, South Korea) has been that the regulatory process for nutraceuticals is less clear and more demanding than they had first thought. This means that the period between signing an agreement and first revenues can be significant. That having been said, we would hope to announce several new agreements and progress with existing ones before the end of the year.
Discussions continue with several parties with regard to their production of formulations containing other proprietary ingredients in combination with ColostrininTM. Indeed, a Material Transfer Agreement has been signed with an emerging UK company this week which allows them to begin the development of such a combination product. For commercial reasons this company has requested that it remain anonymous. Such products are seen as another way to broaden the consumer appeal of ColostrininTM and augment its sales.
###