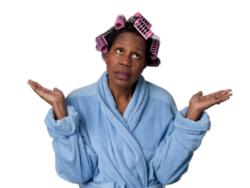 I dont't like my voice. I don't like the way I look. I don't like the way I move. I don't like the way I act. I mean, period. So you know, I don't like myself.
- Elizabeth Taylor
Columbia, South Carolina (PRWEB) November 02, 2011
It is never too late or too early to teach children about living their best life and to stay out of the rut. Motivational speaker and author, Dr. Yvonne Corppetts, is taking this message to children. "Self-esteem (that is feeling good about yourself and your worth) needs to begin at an early age. Having positive self-esteem and self-image are pillars that can carry you through the good, bad and ugly in life, according to Dr. Corppetts."
The author's new release, Take Charge for Major Success, she says has received great reviews from adults who have commented that the principles are good for their children. As a child grows older he or she becomes susceptible to low self-esteem. Corppetts contributes this to what she calls the three deadly C's; comparing ourselves to other people, trying to compete all the time, and conforming. She explained, "On the one hand this helps us to be part of a group, club or society which is good, however these same qualities (comparing, competing, and conforming) can leave individuals feeling as though they are not good enough, can't measure up, and can take away from one's own unique creative spirit."
According to clinical psychologist Robin F. Goodman (http://www.the-self-esteem-shop.com), "Girls' self-esteem peaks when they are 9 years old, then takes a nose dive." Corppetts' research in lifelong learning has taught her the significance of reading and its positive effect on success in adulthood. Corppetts contends, "Conducting reading sessions and presentations on self-esteem building for children is her way of helping individuals to have a stronger, more positive sense of self that can carry them into adulthood." Self-esteem is important because "it gives you the courage to try new things and the power to believe in yourself. It lets you respect yourself, even when you make mistakes" (kidshealth.org).
No it is never too late or too early to begin the building blocks for not getting in a rut and learning to live your best life. Learning to be authentic, learning to be all that you can be, and learning to aim high is a lifelong commitment. Corppetts says, "You not only receive the benefits, but those around you are given a valuable gift (You)."
Dr. Yvonne Corppetts is a professional speaker, educator, motivator and author of the self-improvement book, Take Charge for Major Success. She is a member of the National Speakers Association and Global Speakers Federation. She served in the U.S. Army and the U.S. Air Force for twenty years. A former Commander with an extensive background in behavioral science, she has worked with a variety of individuals from different walks of life and backgrounds. She delivers inspiring presentations to diverse groups in business, education, healthcare, and military/veteran associations. Her presentations and writings include information on Search and Rescue and how to take your life back and Escape and Evasion techniques that help readers and audiences rise above mediocrity and minimize the impact of people and life situations that hinder well-being.
Corppetts has written several articles on personal growth and professional development for a variety of publications. She holds a PhD in Education from Capella University as well as degrees in social work and sociology. She can be reached by email at info(at)dryvonnecorppetts(dot)com via website http://www.dryvonnecorppetts.com or by calling her at (803) 727-0344.
# # #