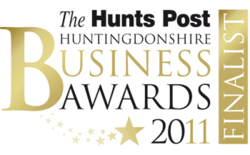 "I would say that Xanthos's ability to really understand my business has played a huge part in my success". David Collett, MD, David's Closer To Nature.
(PRWEB UK) 2 November 2011
David's Closer To Nature, based at Brampton in Cambridgeshire, are keen to swoop up the "Website of the Year" award as their new ecommerce website is not just a great vehicle for selling top quality products but provides wonderful insights into conservation issues for its customers.
As a member of the Zoological Society, MD, David Collett, posts regular blogs telling readers how they can do their bit. If you want to know about how bat spit helps heart patients; how robins influenced Queen Victoria's postmen; happy bees; and deadly snakes from Australia; then David's blog is the place to visit.
The website was designed and developed by Xanthos Digital Marketing, based in Ely, and encompasses the latest in online shopping e-commerce software, from Aspdotnetstorefront.
Closer To Nature worked closely with the designers and developers at Xanthos to produce a website that was totally geared to his intended audience – which required it to be simple to navigate and easy to buy from.
The annual Hunts Post Business Website of the Year Awards (sponsored by Huntingdonshire District Council) provides a platform for local businesses to showcase the excellence of their websites.
Being a finalist recognizes the huge strides that David's Closer to Nature have made following a complete website overhaul earlier in the year, which has seen a substantial increase in the range of bird seed and garden products they carry - and the sales to go with it.
David says "The website created for us by Xanthos has significantly increased our ability to sell wild bird seeds to our customers. Not only does it look great, it has a really personal feel which makes it perfect for my customers to buy from. Plus it is simplicity itself for keeping my large range of bird foods and garden products updated.
The ceremony takes place on 4th November, and everyone at David's Closer to Nature is keeping their fingers and toes crossed to hope that their website comes on top of the pecking order!
About Xanthos Digital Marketing
Xanthos is a full service agency, helping our clients connect with their customers through ecommerce, search and social media,and to thrive in that constantly expanding labyrinth, the online market. If you are interested in transforming your online marketing then just give us a call at 08450 740068.
###