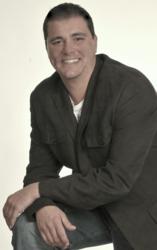 The ACE Awards, sponsored by the Business Marketing Association, are considered one of the industry's best creative awards.
Rochester, NY (PRWEB) November 03, 2011
Frank Magnera, an award-winning business-to-business marketing expert and account director at Catalyst (Rochester, New York), has been chosen to judge the 2012 Business Marketing Association (BMA) ACE awards.
Hailed as "one of the industry's best creative awards" by The New York Times, The ACE (Advertising Creative Excellence) Awards recognize the year's top creative campaigns and executions, the people who conceive them and the agencies and clients who successfully elevate brand and drive demand. Sponsored by the Business Marketing Association's New York City chapter, the competition will celebrate its 30th anniversary in 2012.
Magnera has developed B2B programs for Catalyst since 2005, specializing in strategy development and customer relationship management. He brings a broad range of expertise to the ACE awards, including predictive analytics, Web analytics, lead generation and prospect nurturing, email marketing, creative development, search engine marketing (SEM), search engine optimization (SEO), non-profit marketing, and copywriting. His B2B client experience includes The Eastman Kodak Company, Heraeus Kulzer, ITT, Pitney Bowes, Weyerhaeuser, Carestream Health, and Xeikon, among others.
Other 2012 ACE judges include Lisa Abbatello, Leo Burnett; Jerry Canning, Google; Kathleen Delaney, AON Corporation; Dale Durrent, LinkedIn; John Favolo, Eric Mower and Associates; Marie MacLean, Pall Corporation; Dana Mangnuson, J.P. Morgan; Katerina Martchouk, Winsper Advertising; Nicola Morris, Verizon; Kathleen O'Malley, O'Malley Communications; Judy Pribe, Kodak; Joe Rivas, Y&R; Bruce Rogers, Forbes; Laura Rogers, Campbell-Ewald, and Keith Turco, GYRO NY.
For more information about the ACE awards, visit the BMA-NY at http://www.marketing.org/i4a/pages/index.cfm?pageid=5509.
About the BMA-NY
The New York chapter of the Business Marketing Association, the largest association of B2B-centric marketers in the world, provides a like-minded community of New York area business professionals and numerous opportunities to network, exchange ideas, and learn from experienced experts. The community comprises a spectrum of marketing and communications disciplines, working with--and for--companies operating in complex industries in the fields of advertising, marketing management, research and data analysis, media relations, social media, direct marketing, product management, channel management and more.
About Catalyst
Catalyst (http://www.catalystinc.com) is a direct and digital marketing agency that helps clients acquire, retain and develop long-term relationships with their customers. We combine intellectual curiosity and inquisitiveness with hard-core analytics, deep customer insight and a measurement mindset to take the guesswork out of marketing decisions. We call it Science + Soul. Headquartered in Rochester, NY, our clients include AAA, Assurant Health, Eastman Kodak Company, First Niagara Financial Group, GE Money, Heraeus Kulzer, Neff Motivation Inc., Oreck, and Valvoline, among others.
###