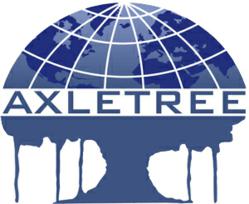 North Brunswick, New Jersey (PRWEB) November 01, 2011
Axletree Solutions Inc., a leading provider of SWIFT Connectivity solutions and Intellect Technologies a SWIFT application development company located in Ukraine announced a partnership to provide integration services to the SWIFT user communities in North America, LATAM and The Caribbean.
The Axletree-Intellect integration service is a combination of expertise in SWIFT and in building SWIFT applications. This allows corporations to rapidly integrate their proprietary treasury applications with SWIFT messaging thereby enhancing STP, improved cash visibility and, lower errors and costs related to manual interventions.
The partnership with Intellect enhances the SWIFT solutions offered by Axletree to its clients by leveraging Intellect's certified experts.
Message transformation between proprietary applications and SWIFT messages is one of the key concerns of SWIFT Users. Often corporations are unable to bridge the gap between proprietary applications and SWIFT messages effectively due to lack of expertise in SWIFT and changing message standards. Globally, SWIFT messaging is considered the gold standard in financial communication. Closely integrated treasury operations with SWIFT can translate to efficient liquidity management; much needed in an age of financial uncertainty.
"We are excited to bring the best SWIFT integration resources to our markets and clients through this partnership with Intellect. Our clients can immediately benefit from reduced integration and STP costs and continue to achieve peace of mind in everything related to SWIFT" said Mohan Murali, President of Axletree Solutions.
"The cooperation between Intellect Technologies and Axletree brings a pool of SWIFT integration expertise to the US and LATAM market that can enhance the adoption of SWIFT in these regions by providing flexible integration solutions" said Dirk Avau, Founder of Intellect Technologies LLC.
About Axletree Solutions:
Axletree Solutions is one of the most trusted and specialized provider of SWIFT connectivity solutions to Fortune 500 corporations and banks worldwide. It is the nation's first SWIFTReady Connectivity Best Practice Certified Service Bureau recognized for its expertise, state of the art infrastructure and top notch customer service. Axletree also provides value added solutions that enhance STP such as Cash and Balance Reporting, Format Translation, Regulatory Compliance, Exceptions & Investigations and Integrated core banking solutions. Axletree serves a wide range of customers globally with headquarters in New Jersey and data and operational centers in Pennsylvania, New Jersey, Uruguay and The Bahamas. For more information visit http://www.axletrees.com
About Intellect technologies
Intellect Technologies LLC - is a team of highly specialized Java developers who have years of experience with the SWIFT network. We provide expert integration services, related to SWIFT products such as Alliance Integrator and Alliance Access, as well as products for securities and market infrastructures. Thanks to a flexible team of engineers that is available for travel, we have been able to successfully realize projects in Europe, the Middle East and Africa.
###