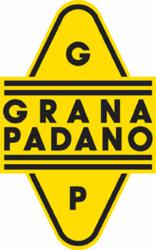 New York, New York (PRWEB) November 01, 2011
Grana Padano, the best selling PDO cheese in the world (http://www.granapadano.com), is proud to sponsor 'Identità New York,' the international gastronomic event presented by IDENTITA GOLOSE. IDENTITA GOLOSE, the Italian culinary organization whose mission is to highlight the best of contemporary Italian cuisine, will host its second annual IDENTITÀ NEW YORK at EATALY on October 31st and November 1st. The two-day congress devoted to Italian gastronomy will showcase Italy's top chefs, winemakers and artisan producers.
Launched in Milan in 2004, IDENTITÀ GOLOSE promotes the culinary excellence of each Italian region and honors the top Italian chefs who seek to reinterpret traditional Italian cuisine. IDENTITÀ NEW YORK will feature two days of cooking demonstrations with 12 top chefs, wine classes from prestigious Italian winemakers as well as tasting events with leading food producers of Italy.
Chef Davide Scabin will prepare his dish with Grana Padano Riserva while Chef Michael White will make Garganelli with Grana Padano cream, Parma ham and radicchio in Eataly's rooftop Birreria. Both dishes enhance the flavors of Grana Padano Riserva, the most mature age of this Italian hard cheese, offering food connoisseurs the best quality and distinctive taste.
"We are very proud to be the title sponsor of this event for several different and important reasons. Grana Padano was the first partner of Identità Golose when the Congress was formed in Milano. We sponsored the recent London edition of the gastronomic event, and now we're continuing the sponsorship with this event in New York," says Elisabetta Serraiotto, Marketing & Communication Manager of the Consortium. "Grana Padano also partnered with Eataly since the opening of the first store in Torino, then in Japan and now in Manhattan. We are proud to be in New York with many of the chefs who use Grana Padano in their restaurants and who are attending this event creating fantastic recipes with the special selection of Grana Padano Riserva."
In addition to Michael White and Davide Scabin, other notable chefs participating in this year's IDENTITÀ GOLOSE New York include Mario Batali, Jonathan Benno, Massimo Bottura, Moreni Cedroni, Carlo Cracco, Wylie Dufresne, Gennaro Esposito, Mark Ladner, Missy Robbins and Emanuele Scarello,
About Grana Padano—http://www.granapadano.com
Grana Padano has been part of Italy's gastronomic tradition and culture since 1135 when it was created by the monks in the Po River Valley in Northern Italy. Based in Desenzano del Garda in the province of Brescia, the Consortium for the Protection of Grana Padano cheese was founded in 1954 by a group of businessmen who shared one common goal—to produce a top-quality cheese based on the traditional recipe. Today this company encompasses more than 200 Grana Padano producers, maturers and retailers. "Grana" refers the grainy and crumby texture of the cheese and "Padano" refers to its origin on the Po River Valley in Northern Italy. Grana Padano is a registered trademark around the world, and since 1996 is a D.O.P Denominazione di Origine Protetta (P.D.O. in English) cheese awarded by the European Community in Brussels.
Grana Padano cheese can be matured for anything from 9 to over 24 months. This variance in maturity leads to dramatic differences in the flavor and texture of the cheese.
###