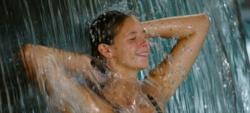 To cheer up the chilly winter, online spa agent SpaSeekers has teamed up with award-winning spa Ragdale Hall to offer a spa break prize that's bound to tempt even the coldest spa-lover out of hibernation.
(PRWEB UK) 2 November 2011
The nights are drawing in and many people are now trying hard to resist the urge to comfort eat and go into semi-hibernation. To cheer up the chilly winter, online spa agent SpaSeekers has teamed up with award-winning spa, Ragdale Hall, to offer a spa break prize that is bound to entice even the coldest spa-lover out of hibernation, even if it's only to click 'like' on Facebook.
The prize, which is worth a very generous £430, is an Overnight Reviver Break for two at sumptuous Ragdale Hall in Leicestershire*. The spa, which was named the Favourite UK Spa Retreat 2011 by readers of Conde Nast Traveller as well as Zest's Best Spa for Great Value 2011,Favourite UK Spa by Spa Finder Readers' Choice Awards 2011 and Sunday Times Travel Magazine Readers Favourite UK Spa 2010 is offering 27 hours of spa bliss to the winner and their 'plus one' and an overnight stay in a Superior room.
The break also includes a delicious dinner for two in the spa restaurant, overnight accommodation, a reviving breakfast and lunch and the choice of either a Natural Harmony Facial or Body Massage each.
Of course, the lucky winner also gets the chance to explore all of Ragdale's amazing facilities – the brand new multi-million pound Thermal Spa is worth a visit, with its luxurious, atmospheric candle pool, indoor and outdoor waterfalls and a series of heat experiences. There's also a whirlpool bath and cascade pool, excellent gym and fitness classes for anyone who wants to get their fitness fix, and some gorgeous outdoor facilities and countryside to explore.
To be in with a chance of winning this fantastic prize, which is likely to make the winner a very popular person among friends who might also like to get away from it all, all entrants need to do is 'like' the SpaSeekers Facebook Page. That really is all there is to it, no hidden catches.
Of course, only one person can be the winner, but all is not lost - there are some amazing spa deals and spa vouchers for Ragdale Hall breaks available to everyone on the SpaSeekers website.
*The Overnight Reviver Break prize is valid for six months from the date of winning.
SpaSeekers on Facebook: http://www.facebook.com/SpaSeekers
Notes to Editors
SpaSeekers was established in 1989 and have been online since 1997. Advisers are knowledgeable about spa types and locations and offer an impartial advice and FREE booking service.
SpaSeekers are unique to any other spa agents in that they have their own set Spa Day packages, available for one price regardless where the spa day is taken. Packages are available and redeemable in voucher format with in a multi-spa brand portfolio of over 350 spas. This concept is unique to SpaSeekers and enables them to offer an unprecedented UK database of spa day availability.
Spa Seekers customers receive the benefit of spa deals, many offered exclusively. SpaSeekers works with well-known spa brands, for example Champneys, QHotels, Marriott, De Vere, Saks Hair & Beauty, and Ragdale Hall. Spa days are available in open dated gift voucher format, valid for six months from the date of purchase or post-dated on request. Personalised and gift wrapped vouchers are also available.
###