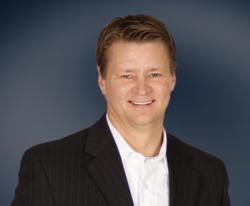 ...what we do is related to one primary thing, broadcasting sports.
Dallas, TX (PRWEB) November 01, 2011
Long-time Dallas Mavericks Director of Broadcasting, Dave Evans, left the organization that he served for 14 seasons to start Vantedge Consulting Group, a sports broadcast consultancy.
"The years with the Mavericks were the most gratifying of my professional career", said Evans. "But it was time to move on to another adventure, to branch out into other areas of the industry and more fully pursue some things that I have a passion for."
This passion is reflected in three distinct but inter-connected areas of business for Vantedge: sports broadcasting/production, professional development, and public image enhancement.
The broadcasting and production area includes an array of services that cover a number of elements, all falling under the umbrella of sports broadcasting. These services range from broadcast operations and producing to providing broadcast talent for events to sports venue consulting, business development, and project management.
"Many sports consulting firms focus on the sales and marketing side of the business, and have ancillary services that relate to broadcasting", said Evans. "We are looking to add to what these companies are doing with a broader perspective, not only on both sides of the camera, but also both sides of the business between marketing and operations. There is often a disconnect because the right hand doesn't know what the left hand is doing. One of our goals is to create greater efficiencies in how marketing and broadcasting work together."
Add to this an emphasis on professional development, which stresses enhanced education for students and career-seekers, as well as reinforcing the growth of established professionals. "Depth and training are real issues in our industry. We are looking to be part of the solution to the problem by creating resources and experiences that will augment what is happening at schools. It is vital for the students and the long-term health of the industry", stated Chris McKinney, a career development specialist partnering with Vantedge.
Talent coaching for current and future announcers is also part of the professional development practice. "I am excited about being affiliated with Vantedge Consulting Group and to be working with Dave and his clients", said Jolene DeVito, an independent talent coach an media trainer.
Related to this area of development is public image enhancement. "Many of the same things we do to prepare announcers are integral in helping athletes, coaches, and other public figures. Whether they are speaking in a television interview, to a live audience, or using social media, the goal is a favorable impression", said DeVito. Evans added, "We have found that many sports agencies don't put a big priority on public image and media relations for their clients, nor do a lot of universities for their student athletes. That is a void we can fill."
Vantedge serves a broad spectrum of clients through partnerships with accomplished professionals and organizations that are industry leaders in their respective areas of expertise.
While many of Vantedge's services are applicable and available to other industries, the name of the company website is indicative of the business model. "We are using broadcastingsports.com because what we do is related to one primary thing, broadcasting sports", said Evans. In the future, look for broadcastingsports.com to be branded as a stand-alone sight with unique content.
To learn more about Vantedge Consulting Group, visit http://www.broadcastingsports.com.
About Dave Evans
Dave is a Sports Emmy and Telly Award winning broadcaster with almost three decades of industry experience as an announcer, producer, director, and executive. He most recently served as Director of Broadcasting for the Dallas Mavericks. For 14 years in this role he guided all aspects of broadcasting for the NBA franchise, from business operation to production. Dave also served as a member of the NBA Broadcast Advisory Board.
About Chris McKinney
Chris is founder and President of Sports Launch, a nationwide career development company dedicated to guiding students and career changers into the sports business. Chris brings his expertise in the form of personal interaction and training for Vantedge clients, as well as advisement on the marketing side of broadcasting. His combined experience in the sports marketing and career development industries spans over 20 years and includes work with the NFL, NBC Sports, and the Dallas Mavericks.
About Jolene DeVito
Jolene is a Dallas-based Talent Coach and Media Trainer who brings more than 20 years experience to her partnership with Vantedge Consulting Group. She has coached sportscasters, professionals athletes, newscasters, television hosts, politicians, business executives, and even Pentagon officers. She has also worked closely with countless television executives and talent agencies.
###