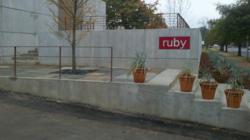 Nashville, TN (PRWEB) November 02, 2011
With the help of Nashville contractor, Brien DeGryse, the Ruby recently went through an expansion. This Vanderbilt campus attraction, which is known for weddings, concerts, and special events is located just blocks away from Hillsboro Village, and now features a custom-built outdoor stone courtyard. With a modern appeal, this event venue attracts entertainers and wedding parties from all over the nation. The exterior stone courtyard will be the focal point for outdoor concerts and cocktail receptions.
About The Ruby:
A former Baptist Church that was first constructed in 1945, the Ruby features a brick exterior, wood beam ceilings, and original hardwood floors. Initial renovations included a front courtyard, a spacious side deck, and a complete interior re-design. The inside of this popular wedding venue will accommodate 245 people for a seated ceremony, 110 guests for a plated dinner reception, and 180 guests for a cocktail reception. The Ruby is located at 2411 Blakemore Avenue.
About the Contractor:
Custom Hardscapes, LLC., has been serving residents and business owners in Nashville, Franklin, and surrounding cities for nearly 15 years with exterior construction and general contracting. A member of the Nashville Better Business Bureau, Custom Hardscapes specializes in custom-built patios, retaining walls, stone courtyards, outdoor fireplaces, pergolas, and masonry work. Installers at Custom Hardscapes have been certified through the National Concrete Masonry Association, as well as the Interlocking Concrete Pavement Institute.
###