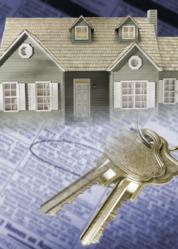 "Treat other people like you want to be treated and success will come to you." Long standing Associate Patricia Ng has been a top producer for over twenty five years for the Century 21 Masters Hall of Fame. Patricia's mantra
Natick, MA (PRWEB) November 01, 2011
"We're delighted to welcome Owners Nick and George Patsio (brothers) of Century 21 Commonwealth Realty as a customer as they join the thousands of Real Estate Brokers making a genuine commitment to true customer service," said Doug Lee CEO Taro Systems, Inc.
Nick and George of Century 21 Commonwealth are committed to offering property buyers and sellers the most serene method to search for the property information they want at the time that they want it. Knowing that when a person is ready to get going on their sale or purchase; the communication initially delivered by Century21 Commonwealth will be further cultivated by the representatives in the offices.
Nick and George recognize that it is critical to their real estate business to maneuver through change or they will fall victims to the technology and free information available on the Internet. Several industries have adapted through such a technology change. Even the travel industry migrated through a similar change which resulted in fewer travel agencies businesses but people still traveling.
By making the choice to wisely embrace the use of the technology tools: the internet ViewMyListing.com online tools for property buyers and sellers searches and then Pro Gold i2 real estate software in their business offices; Century 21 Commonwealth has committed to further build a solid SEO strategy for http://www.commonmoves.com.
These tools empower Century 21 Commonwealth to compete with the top SEO companies including Trulia, Zillow and Realtor.com for the Top search engines results on Google.com. Century 21 Commonwealth is one of the top Century 21 companies nationwide with 16 locations and growing. The newest location is Newton, MA.
Buyers searching for Newton Real Estate and Newton Homes for Sale will find the local services of local based real estate companies that can offer real live customer service to Local Newton and Greater Boston real estate customers.
At Century 21 Commonwealth, the real estate associates believe in giving back to the communities that they work in. Long standing Associate Patricia Ng has been a top producer for over twenty five years for the Century 21 Masters Hall of Fame. Patricia's mantra "Treat other people like you want to be treated and success will come to you." Whenever I am doing charity I would say "It is always happier to share what you have". As I have been interviewed by many news media & publications, their question is always "What's the secret of success?" …my response is "There is no secret to success, hard work is all it takes!"
Associate Patricia Ng was installed as the 86th president of the Kiwanis Club of Somerville on September 25, 2011. The Kiwanis Club of Somerville is a community service organization, founded in 1925, dedicated to improving the lives of others, especially those of Somerville residents and the lives of children.
A hard working, dedicated real estate associates is there to serve the people so that they can reach their dreams also.
###