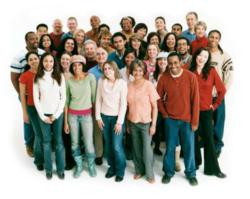 As long as the initiative protects neighborhoods, shuts down dispensaries that don't comply, and contributes money to essential city services, it will definitely pass." - Sean Cambern, President of the Cannabis Patients Alliance
San Jose, CA (PRWEB) November 01, 2011
The Cannabis Patients Alliance, a non-profit medical marijuana patient rights organization, is asking the residents of San Jose to help write and pass new medical marijuana regulations that protect patients, respect neighborhoods, and ensure marijuana tax dollars go to essential city services. They are conducting an on-line survey to gather public opinion before putting the initiative, Control Medical Marijuana in San Jose, on the ballot. The address for the survey is http://www.cannabisrights.org/sanjosemarijuana.
Recently, marijuana activists in San Jose gathered almost 50,000 signatures to repeal newly enacted legislation that shuts down all the dispensaries in the city. Even if the referendum is successful, it still won't keep dispensaries open, according to Mayor Chuck Reed.
"If we drop the current ordinance, they're all illegal, and I don't think that's what they want," Reed said.
Ironically, the success of the referendum precludes the city from even negotiating with activists regarding new regulations, as the mayor stated when the petitions were delivered to city hall.
"The way the law works is we don't really have an opportunity to negotiate changed arrangements. It's either put it on the ballot or rescind it and to rescind it would put us right back to it's illegal," said Reed.
According to Sean Cambern, President of the Cannabis Patients Alliance, the initiative is the fix for this problem.
"Fortunately, unlike the referendum, the Control Medical Marijuana in San Jose Initiative will not just repeal the existing regulations, it replaces them with laws that protect patient access while respecting residents and providing over $5 million dollars a year for essential city services."
The initiative effort began with a meeting on October 10th, where community members participated in a brainstorming session to generate ideas and priorities for the new legislation. Now all residents of San Jose are being asked to share their comments and opinions via the survey. When the drafting process is complete, another community meeting will be held to endorse the regulations before filing the initiative and collecting signatures to qualify it for the ballot.
Once the City Clerk certifies that a sufficient number of signatures have been collected, the petition will be presented to the mayor and city council. They will have 10 days to either adopt the initiative, or put it on the ballot for a vote.
"We're confident that the vast majority of San Jose residents want legitimate patients to have access to their medicine in accordance with state law. As long as the initiative protects neighborhoods, shuts down dispensaries that don't comply, and contributes money to essential city services, it will definitely pass." Cambern said.
The Cannabis Patients Alliance website is http://www.cannabisrights.org.
###