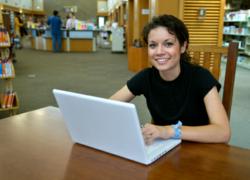 "When students achieve academic goals it builds a lot of momentum for long term recovery."
Newpor Beach, CA (PRWEB) November 01, 2011
Sober Living by the Sea's groundbreaking T.E.A.C.H. program is now offering WAIS-IV IQ testing as part of its client assessment.
Sober Living by the Sea is a premier addiction and eating disorder treatment center in Newport Beach. The T.E.A.C.H. Academic Program was designed for recovering students to reside in a structured treatment setting and successfully re-enter the classroom with a dedicated academic support system.
The WAIS-IV IQ test is considered the leading intelligence test and will be used to evaluate each student's cognitive functioning. The results of the IQ test will be used as part of the comprehensive ongoing assessment that each sober student undergoes as part of the T.E.A.C.H. Academic Program. The case managers and academic counselors work together to create a personalized schedule for each student to help him or her reach specific recovery and academic goals.
According to Emily Bielen, T.E.A.C.H. Program Director, "This new test offers the students and the staff an opportunity to identify and leverage the student's strengths in order to facilitate a successful transition from treatment into the classroom."
Evan Miller, a T.E.A.C.H. Program therapist explains, "We think it is clinically relevant to understand the intellectual abilities of each student and assess their strength and weaknesses. This is invaluable when designing the curriculum that will help the student be successful in pursuing their educational goals."
T.E.A.C.H. Program students participate in Sober Living by the Sea's Extended Care program and reside in clean and comfortable single-gender residences in vibrant Newport Beach. Students work on their recovery by participating in 12-step meetings, relapse prevention classes, and workshops that cover recovery topics.
T.E.A.C.H. attracts students from around the country with a wide range of educational backgrounds. Some clients are working towards their high school equivalency GED while others are completing an associate, bachelor's, or master's degree. Academic counselors assist clients at each step in the educational process, from school registration to monitored study sessions and tutoring. The T.E.A.C.H. program has longstanding relationships with schools throughout Orange County and transportation to and from campus is provided.
Sober Living by the Sea has been a premier provider for alcoholism, drug addiction, and eating disorders for more than 25 years. Included by Forbes.com in its list of the Top 10 Luxury Rehab Centers, Sober Living by the Sea is committed to delivering the most advanced treatment while meeting the personal needs of each client. The T.E.A.C.H. Program was developed by Sober Living by the Sea in order to provide recovering students the opportunity to continue their education while residing in a structured and supportive residential treatment environment.
Sober Living by the Sea is a member of CRC Health Group, the most comprehensive network of specialized behavioral healthcare services in the nation. CRC is committed to making its services widely and easily available while maintaining a passion for delivering advanced treatment. Since 1995, CRC has been helping individuals and families reclaim and enrich their lives.
Please call 866-323-5609 or visit the The T.E.A.C.H. Program website for more information.
###