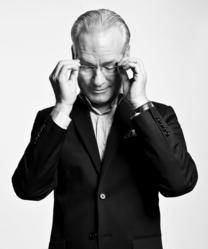 (PRWEB) November 02, 2011
Lucky Brand, the Southern California retailer best known for their California-inspired designer men's and women's jeans, invites fans to join Tim Gunn at 1PM Saturday, November 5, 2011 in Nordstrom Court at Westfield Annapolis. Mr. Gunn will host a Lucky Brand fashion show featuring both new and existing Lucky Brand customers as runway models. A Q&A with the audience will follow the fashion show.
The casting call for Lucky Brand customers wanting to walk the runway will be held on Thursday, November 3, 2011 in the Lucky Brand shop at Westfield Annapolis from 4PM – 8PM. Candidates will work with Lucky Brand sales associates to find their perfect fit and be photographed for consideration. Men and women of all shapes and sizes will be considered.
"It's our mission to find exceptional men and women to help us represent Lucky Brand during our event. There is no set formula regarding skin tone, hair color, height and/ or weight. We are not looking for professional models, this is the real world! We are looking for someone with confidence, character and personality; it's as simple as that! Nothing makes me happier than working with real people in the real world." says Tim Gunn, co-host and mentor of the Lifetime television program and six-time Emmy-nominated Project Runway and Chief Creative Officer of Liz Claiborne, Inc.
Plus, guests who have made a qualifying purchase of $100 or more during the week of October 30 – November 5 at the Lucky Brand shop at Westfield Annapolis will be professionally photographed with Tim Gunn and will receive a personalized, signed copy of his NY Times best-selling book Gunn's Golden Rules: Life's Little Lessons for Making It Work.
About Lucky Brand Jeans
Lucky Brand designs and produces jeans, sportswear, knits, wovens, outerwear, T-shirts and active wear. Additional Lucky Brand licensed products include swimwear and accessories for men and women. The Lucky Brand collections are carried at better department and specialty stores, and at over 183 company-owned stores nationwide and three internationally.
Complete collection can be viewed at http://www.luckybrand.com.
###