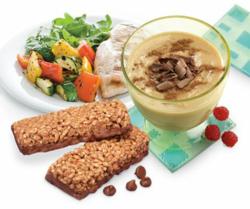 We have gone to great lengths to assure that our programs are safe and effective and diabetic-friendly, working with physicians and specialists.
(PRWEB) November 02, 2011
With diabetes on the rise in the United States, it is now estimated that 8.3 percent of the population, or 25.8 million people, suffers from diabetes(1). Diabetes is the seventh leading cause of death in the United States, and the number of people struggling with the disease is continuing to increase.
Focus28 recognized that the needs and concerns of diabetics were different from the typical dieter who is simply trying to lose weight. "Diabetics are dealing with challenges that a lot of our other dieters are not," said Mitch Suss, CEO of Focus28. "We wanted to tailor our diet programs so that they would be effective for everyone, while also addressing the concerns of the diabetic dieter. Good nutrition and low-glycemic foods are the hallmark of the Focus28 diet, and work well in a diabetic-friendly program."
Pre-diabetes and insulin resistance are also big problems for overweight individuals too. Both tend to progress into Type II Diabetes Mellitus and both improve with weight loss. But since insulin is involved with the regulation of fat storage and metabolism, insulin sensitive dieters can face challenges others do not. Focus28 can help with the special needs of diabetic and near diabetic dieters.
Focus28 programs are carefully formulated to provide optimum weight loss, safely, without peaks or valleys in glucose levels. "We have gone to great lengths to assure that our programs are safe and effective and diabetic-friendly, working with physicians and specialists," stated Mitch Suss. "Of course, we recommend that everyone consult with their physician before and during any weight loss program."
Focus28's Diabetic-Friendly Weight Loss Programs are available for both women and men as four week programs. The calories, carbohydrates, and sugars in the Focus28 Diabetic-Friendly Program fall within the American Diabetes Association (ADA) diet guidelines. Calories and overall protein levels are adjusted based on gender but the low glycemic, high protein, low carb meals remain similar. As with all Focus28 Weight Loss Programs, the isometric Iso-Towel Workout is also included. The Focus28 Diabetic-Friendly Weight Loss Programs for women and men can help those struggling with obesity and diabetes to make a positive change in their lives and can play an integral part in managing or preventing diabetes or its effects.
About Focus28 Diet, Inc.
Focus28 started out treating post-op bariatric surgery patients. Their success in developing programs specific to the needs of bariatric patients and their long-term maintenance led directly to the development of the Focus28 Weight Loss solution. The Focus28 weight loss approach promotes protein enhanced diet foods that safely and effectively impact weight loss through calorie reduction, exercise, and continual support. Focus28's programs include meal replacements, supplements, and snacks that keep you eating every 2-3 hours so you're never hungry. The higher protein amount keeps energy levels up, increases metabolism, and maintains and promotes lean muscle. The combination of delicious diet foods, the proprietary Iso-Towel Workout, and patient support has proven a successful formula for weight loss.
(1) http://diabetes.niddk.nih.gov/dm/pubs/statistics/#fast
# # #