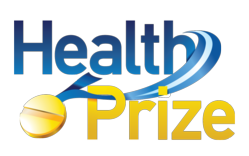 "You need to meet people where they are, and they're not always at their desks. Our mobile app has all the key features of the online version, allowing participants to enjoy all the benefits of the program from their smartphone." Tom Kottler, HealthPrize
Norwalk, CT (PRWEB) November 01, 2011
HealthPrize Technologies, an innovative medication adherence solutions company, today launched its mobile app for iPhone and Android, making it the first of its kind to provide an integrated platform of creative rewards, games, education, and competitions designed to improve medication adherence.
"We know that taking medications as prescribed is not always top of mind, especially when life gets in the way and there are other priorities," said Katrina Firlik, MD, HealthPrize Chief Medical Officer. "We designed this app specifically to add value to the medication taking process; as a way not only to earn rewards, but also to serve as a daily reminder and to enhance intrinsic motivation through the medical education offered."
Unlike traditional adherence solutions that provide one-size-fits-all interventions, such as reminders in the form of emails, texts, phone calls, or devices, HealthPrize engages consumers in a fun and more comprehensive way through a unique rewards and education platform. HealthPrize's approach to medication adherence leverages modern insights from behavioral economics, gaming dynamics, and consumer marketing. The HealthPrize platform, both online and now mobile, offers an innovative solution to the otherwise avoidable $290 billion in annual healthcare spending spawned by the complications that arise from chronic disease as a result of medication non-adherence.
"Clearly, any company that wants to maximize their engagement with patients—consumers—these days has to go mobile," added Tom Kottler, HealthPrize CEO. "You need to meet people where they are, and they're not always at their desks. Our mobile app has all the key features of the online version, allowing participants to enjoy all the benefits of the program from their smartphone."
The HealthPrize app is available for use by registered HealthPrize participants, and is currently being used by participants in an asthma and COPD pilot study in collaboration with RealAge, a leading online wellness company. Preliminary findings at the four-month mark have demonstrated high engagement rates, which are expected to rise with adoption of the mobile app, making it easier for participants to engage on the go.
For more information about HealthPrize, visit http://www.Healthprize.com.
About HealthPrize Technologies
HealthPrize Technologies, founded in September 2009, provides an innovative approach to addressing the problem of medication non-adherence with a program that is fun, engaging and educational. For more information, visit http://www.HealthPrize.com or call 203-604-6820.
# # #