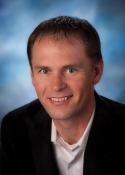 Today's cloud services require the same rigor on monitoring and management as traditional telco-based data services
St. Charles, Illinois (PRWEB) November 01, 2011
Monolith Software, the market's first and only unified infrastructure management software provider, today announced that its president and co-founder, Jeff Parker, will participate November 9th at 9 AM in the Niche Cloud Vendor Showcase at Management World Americas 2011, November 8-10th, at the Peabody Hotel in Orlando, Florida. Continually sought after for its unified infrastructure management approach, Parker will highlight the continued need to effectively manage transport, network and applications to ensure private, public and hybrid clouds deliver on their promises.
"Today's cloud services require the same rigor on monitoring and management as traditional telco-based data services," said Jeff Parker, president and co-founder, Monolith Software. "Monolith is uniquely able to help ensure the elasticity and flexibility of cloud services by offering one mediation layer, one database, unified operational intelligence and a multi-tenant visualization interface that increases operational efficiency through automation and correlation."
Monolith's comprehensive, fully integrated solution provides end-to-end granular visibility and increases operational efficiency as well as captures customer views of data—which are essential for SLA and Customer Experience Management (CEM). Simply put: Monolith Software offers simplification through unification to provide:

One consistent rules engine for data acquisition.
One unified data warehouse allowing unprecedented access to decision-enabling data.
One consolidated, multi-tenant interface for expanding access to deeper business intelligence.
To learn more about how Monolith's unified approach to CEM promotes better customer intimacy, visit http://www.monolith-software.com, or view the CEM presentation for details. Email info@monolith-software.com or call 312.957.6470 for more information.
About TM Forum
TM Forum is a global, non-profit industry association focused on simplifying the complexity of running a service provider's business. As an established industry thought-leader, the Forum serves as a unifying force, enabling more than 775 companies across 195 countries to solve critical business issues through access to a wealth of knowledge, intellectual capital and standards.
The Forum provides a unique, fair and safe environment for the entire value-chain to collaborate on pressing industry issues, helping companies of all sizes gain a competitive edge and the flexibility and speed they need to underpin future growth. For more information about TM Forum, visit http://www.tmforum.org.
About Monolith Software
Monolith Software is the industry's first, and only, unified infrastructure management software. Monolith offers a comprehensive, fully integrated solution that provides one consistent rules engine for data acquisition, one unified data warehouse allowing unprecedented access to decision-enabling data, and one, consolidated multi-tenant interface for expanding access to deeper business intelligence. Accessible through real-time dashboarding, this unique, unified approach streamlines and enhances fault, availability, performance, correlation, discovery and topology mapping. The result is a simplified process for SLA management and capturing network KPIs. Comprehensive granular visibility, never before available by using disparate legacy tools, increases operational efficiency and allows for enhanced customer intimacy. http://www.monolith-software.com
Monolith Software Media Contact:
Joline Biancavilla
BridgeView Marketing
joline(at)bridgeviewmarketing(dot)com
603-570-7539
Global TM Forum Media Contact
Elizabeth Coyne
PR Director
ecoyne(at)tmforum(dot)org
+1 973 641 3247
###