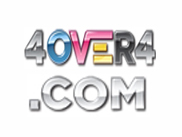 "...we are excited to be able to offer an affordable, high quality alternative to current home and office decor options in the form of our wall graphics service."
Astoria, NY (PRWEB) November 01, 2011
Online printing service 4OVER4.COM has launched a new and affordable wall graphics printing line to provide a cheaper alternative to typical home and office decorations which may no longer be affordable in the current economic situation. 4OVER4.COM also provides a variety of high quality and affordable printing services including print postcards service, custom NYC printing, brochure leaflet printing, custom canvas prints, postcard printer service, custom printing, sticker print services, signage companies printing and much more.
The present economic climate has made it difficult for homes and businesses to carry out daily activities in a "business as usual" fashion. The present economy has necessitated more creative ways of doing things - and home and office decor is not left out of that equation. Wall graphics are an accepted and widely used form of home and office decor, and they also guarantee cost savings. Highly customizable, they provide a wide range of choices, color palettes and designs to enable decor professionals transform living and working spaces to match customers' desires and specifications.
Wall graphics have been adopted in interior decor for their many advantages which include the ability to add volume and tone to living or working spaces. Spaces with minimal furniture can use wall graphics to create a "fuller" feel or effect without adding any additional furniture, and Wall graphics also help to set the tone for living and working spaces - from zesty, colorful and trendy designs to philosophical, musical, corporate or laid-back pieces, it is possible to get any required "mood" and "accent" from wall graphics.
4OVER4.COM provides quality and highly affordable wall graphics in 10.4 mil semi gloss, 10.4 mil hi-gloss and Adhesive backed vinyl, and in 5 standard sizes of 16" x 20", 18" x 24", 20" x 30", 24" x 36", and 28" x 40". For customers with custom specifications, 4OVER4.COM also provides "Any Size" wall graphics. Quantities are available from 4OVER4.COM for up to 100 prints per order.
Quoting a company spokesperson about the new wall graphics printing service;
"The current economic climate has created the need for people to seek more affordable alternatives in their day to day living and working experiences. At 4OVER4.COM, we have always believed in providing custom printing solutions that are of great quality without being expensive. The harshness of the present economic climate has allowed people to be more creative about their options with everything, and we are excited to be able to offer an affordable, high quality alternative to current home and office decor options in the form of our wall graphics service."
4OVER4.COM is providing businesses and homes with an affordable alternative to more expensive home and office decoration options with their new wall graphics printing service. The new product will help homes and offices generate much needed savings that can be channeled towards other areas in the present harsh economic climate.
For more information about the New Affordable Wall Graphics Printing Service or for any updates or inquiries, please visit http://www.4over4.com/printing/Wall-Graphic, email support(at)4over4(dot)com or call the 4OVER4 customer care line on 1-718-932-2700.
About 4OVER4.COM
Online printing company 4OVER4.COM, an NYC printing firm, is a green printing company that serves tens of thousands of clients nationally and whose printing New York facility began operations in 1999.4OVER4.COM provides unmatched technical and customer support and instant online pricing and ordering for full color printing services. Since 1999, 4OVER4.COM has offered free expert file review and free online proofs without any obligation to purchase. As a green printing company, we are strongly oriented towards sustainable environmental renewal, and we are happy to lead the way with environmentally and socially responsible printing practices and projects among national as well as New York Printers.
###