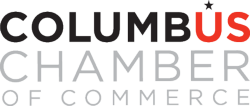 Columbus, Ohio (PRWEB) November 01, 2011
Small business leaders will be armed with knowledge and insights they need to accelerate their business at the Columbus Chamber's 2011 Small Business Forum and Leader Awards. The event, hosted in conjunction with the Chamber's Small Business Council, will be held Tuesday, Nov. 15 at the Renaissance Columbus Downtown, 50 North Third Street.
Highlighting the forum agenda is keynote speaker Donna James, who is managing director of Lardon & Associates LLC and a corporate director for several public companies including three Fortune 500 companies. In addition to her corporate governance expertise, James has over 25 years of diverse management and leadership experience at the highest corporate levels. James' topic will be Persistence toward Good Fortune—sharing how in business as in life the ability to rebound, regroup and push forward to a successful conclusion is key.
The Small Business Forum also will feature 24 educational sessions on business-critical topics including Business Development, Funding and Finance, Human Resources, Legal and Regulatory, Marketing and Public Relations and Organizational Leadership. These sessions will be presented by Columbus Chamber members who are thought leaders in their areas of expertise. Topics and presenters include:
Demystifying International Business: The Do's and Don'ts
Luis Alcalde and Vinita Mehra, Kegler, Brown, Hill & Ritter, LPA
To the Cloud! A Cloud Computing Primer and Roadmap for Small Business
John Massie, Oxford Consulting
Achieving Success with an Advisory Board
Mary McCarthy and Caroline Worley, Your Management Team, Inc.
Diversity Bridge: Your One-Stop Business Resource
Somers Martin, Columbus Chamber; Ellen Harvey, ECDI;
Douglas Sweazy, Small Business Administration
General Financing Options for Small & Emerging Businesses
Thomas Washbush and Ted Motheral, Benesch, Friedlander, Coplan & Aronoff, LLP
Loan Options for Your Small Business
John Mavrouleas, KEMBA Financial Credit Union
Alternatives for Financing Your Business
Parker MacDonell, Invergarry Partners
Taking Advantage of the Commercial Real Estate Market to Add to Your Bottom Line
Brad Kitchen, Alterra Real Estate Advisors
The Human Age – Attracting and Retaining Talent for Small Business
Ken Lazar, ManpowerGroup
So You Want Grandma to Get a Job?
Andrea Applegate, Columbus Chamber
Human Resource - Build Your Bunker
Bill Hutter, Sequent
Employers All Atwitter – Social Media Legal Problems and Solutions
Marie-Joelle C. Khouzam, Carlile Patchen & Murphy, LLP;
William A. Nolan, Barnes & Thornburg, LLP; Timothy J. Owens, Lane Alton & Horst, LLC
My Generation: Legal Issues in the Changing Organization
Nicholette Hudson and Amy Ruth Ita, Barnes & Thornburg, LLP
2012 Marketing Forecast: Small Businesses Level the Playing Field
C. Lee Smith, Ad-ology Research
Is it Time to Transform Your Marketing Plan? Eight Small Critical Tweaks to Help Change the Way You See Your Plan to Help Change the Results You Get
Christine Adams, Bascom & Adams Business Solutions, LLC
Internal Branding Drives Profitability
Jason Mlicki, Mlicki
Decision-Making in Business: The Good, the Bad and the Ugly
Brenda Stier-Anstine, Marketing Works; Dave Bianconi, Progressive Medical; Jeanne Gokcen, FutureCom Technologies; Kevin Gadd, Venture Highway
Quality Translations in Marketing Material and Social Media
Madalena Sanchez Zampaulo, Accessible Translation Solutions
Niche Marketing 270
Michael Daniels, Outlook Media, Inc
Leading with a Limp
Anthony Redic, Servant Leadership Development Institute, LLC
Creating Your Leadership Maxims
Mike Figliuolo, thoughtLEADERS, LLC
Passing the Leadership Baton: Succession Planning
Sadicka White, Servant Leadership Development Institute, LLC
Building Small Business Success
Bill Balderaz, Webbed Marketing
Leading: Be Your B.E.S.T.
Dr. Patricia Larkins Hicks, The Outcomes Management Group, Ltd.
To register and find details about forum tracks, sessions and presenters, as well as information about the Small Business Leader Awards, visit http://www.columbus.org/sbfla.
The Small Business Forum & Leader Awards are produced by the Columbus Chamber and presented by Commerce National Bank with presenting partners Columbus Business First and Honorary Chair Mike Rosati, Rosati Windows. Partners include Alterra Real Estate Advisors, Anthem Blue Cross & Blue Shield, Bartha, Big Lots, CareWorks, CareWorks Consultants, Inc., Columbus Crew, FASTSIGNS Westerville, Hahn Loeser& Parks, LLP, Integrys Energy Services Inc., Kemba Financial Credit Union, Ohio Environmental Council, OhioHealth, Spinelli's Deli, State Auto Insurance Companies, WMNI-AM 920, WRKZ-FM the Blitz 99.7, and WTDA-FM Classic Hits 103.9.
About the Columbus Chamber
The Columbus Chamber helps businesses thrive. It leads business growth, retention and expansion initiatives in the Columbus Region, enhances the business environment and delivers programs and services that enable its members to be more successful. To learn more about the Columbus Chamber, visit http://www.columbus.org.
###