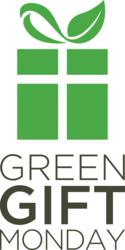 Arlington, VA (PRWEB) November 01, 2011
On November 28 and throughout the holiday season, The Nature Conservancy is encouraging consumers to purchase responsible, meaningful gifts during the second annual Green Gift Monday campaign.
Last year on Cyber Monday, shoppers spent a record $1 billion online. "Imagine the difference we could make if just a fraction of that was spent on green holiday gifts," said Amy Ganderson, associate director of the Conservancy's digital marketing program. "That's the idea behind Green Gift Monday, our effort to turn Cyber Monday green again this year."
In 2010, the Conservancy and its more than 65 partners, including Treehugger, Mother Nature Network, Mashable and Change.org, urged shoppers to think about each and every gift they're giving. "It's about greening your gift-giving practices and choosing thoughtful, eco-friendly items—or nothing at all—and encouraging your friends and family to do the same," said Ganderson.
This year, Green Gift Monday promises to be an even greater success. The hub page will host partner blog posts, DIY gift ideas, discussion and tips for turning your holiday celebration green. Supporters are encouraged to sign a "give green" pledge and spread the word via social media using the official hashtag, #GGM2011.
And whether you're shopping on Cyber Monday or any other day this year, the Conservancy offers a wealth of green gift options, including opportunities to protect rhino and orangutan habitat, plant a billion trees in South America's Atlantic Forest, give the gift of clean water and many more unique gifts of nature.
For those who still prefer to give a gift they can wrap, The Nature Conservancy Marketplace offers a number of unique items at a variety of prices, from jewelry to books and DVDs, as well as Nature Conservancy apparel for the whole family.
For more information on how to participate in Green Gift Monday as a partner, please contact nlevins(at)tnc(dot)org.
The Nature Conservancy is a leading conservation organization working around the world to protect ecologically important lands and waters for nature and people. The Conservancy and its more than 1 million members have protected nearly 120 million acres worldwide. Visit The Nature Conservancy on the Web at http://www.nature.org.
# # #