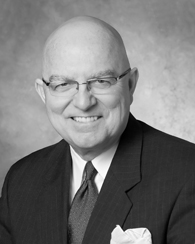 Minneapolis, MN (PRWEB) November 01, 2011
Integrated Healthcare Strategies, a national consulting firm dedicated exclusively to improving the operations of healthcare organizations, announces that one of its senior consultants, James A. Rice, Ph.D., Executive Vice President will join Management Sciences for Health (MSH) as the Project Director for an MSH-USAID Program, whose mission is to enhance leadership, management and governance of health systems in developing nations.
MSH has signed a $199 million cooperative agreement with USAID to develop programs and systems to strengthen the leadership, management and governance of projects for community based health programs and ministries of health in nations in Africa, Asia, Latin America and other selected countries.
"Dr. Rice is uniquely qualified to lead this project given his extensive work in healthcare governance here in the states and overseas," said Bob Erra, President of Integrated Healthcare Strategies. "Jim will remain a part owner of Integrated Healthcare Strategies and will periodically interact with us to continue to support our work to help our clients enhance their performance at the intersection of boards, physicians and executive teams."
Dr. Rice has focused his consulting work on strategic governance for tax-exempt health sector organizations and integrated care systems, and leadership development for physicians and medical groups. Dr. Rice has engaged in governance and strategy projects in over 32 countries for the past 40 years. In addition to his full time role as Executive Vice President at Integrated Healthcare Strategies, he serves as vice chairman of The Governance Institute, and holds faculty positions at The Judge School of Business, Cambridge University in Cambridge, England, and the Program in Health Administration at the University of Minnesota's School of Public Health. He serves on the boards of directors for Children's HeartLink, an organization committed to building cardiac care capacity in developing countries.
Dr. Rice will continue to support Integrated Healthcare Strategies clients for the remainder of 2011 while he begins providing consulting support to the USAID project. Effective January 2012, he will focus full time on the Project Director role for the MSH-USAID Program. He will be working out of Washington, DC based offices.
Integrated Healthcare Strategies will continue to provide clients the governance, board services and leadership transition consulting services Dr. Rice has specialized in, utilizing expert staff including Dr. William F. Jessee, Senior Vice President and Senior Advisor and Ken Ackerman, Chairman.
To contact Dr. James Rice or to learn more about Integrated Healthcare Strategies, please see more information online at http://www.ihstrategies.com.
About Integrated Healthcare Strategies
Integrated Healthcare Strategies provides healthcare organizations with direct access to a comprehensive array of healthcare-specific services, delivered by professionals from the industry who understand the rigors of running a healthcare organization – from the lunchroom to the Board Room. Its client list is a "who's who" of healthcare organizations including over 1,200 major healthcare providers, 1,800 hospitals and 700 independent and affiliated medical groups. Integrated Healthcare Strategies specializes in the areas of physician strategy and compensation, employee compensation, executive compensation, human resource solutions, labor relations, leadership transition planning, executive search, compensation and employee engagement surveys, performance management, board governance solutions, and M&A transition issues. Visit http://www.ihstrategies.com.
###