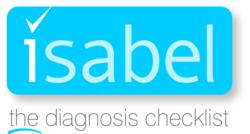 Our solution represents a better day for healthcare providers while creating measurable improvements in their patients' overall health.
New Orleans (PRWEB) November 01, 2011
VoiceHIT, an innovative New Orleans-based Electronic Health Record (EHR) company, will host a private event in partnership with Isabel Healthcare, a leading diagnosis decision support and knowledge management provider, to preview VoiceHIT's first product, Better Day EHR & Documentation Solution. The Better Day EHR combines speech-to-text, mobile devices and web-based technologies in novel ways to streamline clinical documentation and coding and improve care efficiency with the incorporation of the Isabel suite. The two companies will hold the private event for local and visiting physicians in New Orleans during the American Medical Association's (AMA) Interim meeting on Saturday, November 12th, at the New Orleans BioInnovation Center.
Isabel Healthcare's clinical decision support system has been integrated into the Better Day EHR software, which offers physicians and other healthcare providers an entirely unique way of
incorporating decision support and access to evidence-based reference knowledge into their natural workflow through their EHRs. "The combination of the Better Day EHR software and the Isabel decision support and knowledge management system provide unprecedented efficiencies for busy physicians. The combination has the potential to significantly improve the way doctors and other providers investigate, diagnose and treat patients, minimizing the time to treatment, lowering costs, and increasing quality while reducing the time these providers spend in front of a computer," said Don Bauman, CEO of Isabel Healthcare.
"Doctors dislike current EHR technologies because they introduce inefficiencies and add to healthcare providers' workloads. To the patient, technology built to improve care disrupts the interaction and is diminishing the quality of the patient-provider relationship," said Peter Ragusa, MD, MPH, CEO of VoiceHIT. "We're bringing to market new technologies that turn this paradigm on its head by streamlining documentation and removing the computer as a barrier between patients and providers. Our solution represents a better day for healthcare providers while creating measurable improvements in their patients' overall health."
Industry data largely affirm this assertion. According to industry studies, an estimated two-thirds of physicians say EHRs produce a negative return on investment by adding numerous new cost burdens and unnecessary steps to work-flow processes. "VoiceHIT redefines the EHR model and, along with stalwart partners like Isabel Healthcare, offers a new promise to the healthcare community: nearly eliminate the time you spend documenting and coding encounters and start spending significantly more quality time with patients providing better care," said Dr. Ragusa. The medical transcription, billing and coding industries represent an approximately $14.2 billion market.
EHRs and personal health records (PHRs), the type of which patients access from home via the Internet, are becoming increasingly popular thanks to new regulatory mandates in addition to the creation of standards-based guidelines and access to real-time health information. The Better Day EHR automates data collection, cuts transcription costs and shortens documentation time while improving diagnosis accuracy and reducing the time to treatment. Healthcare providers interested in seeing a demo of VoiceHIT's Better Day EHR & Documentation Solution can learn more at http://www.BetterDayEHR.com.
Isabel Healthcare offers a web-based application called Isabel, the worldwide leader in diagnosis decision support systems designed to provide essential diagnosis and treatment information at the point of need. For a given set of signs and symptoms, Isabel presents the clinician with a list of likely diagnoses to consider, and each diagnosis is linked to evidence-based literature and medical knowledge to help with further investigation, potential testing and treatment. The Isabel system has been extensively validated over a decade and is currently being used by leading healthcare systems across North America and Europe.
Key Facts:

Better Day EHR combines natural speech processing with mobile devices and Internet-based technologies to create a new way to document patient encounters - in doing so, making available all key clinical data needed for healthcare providers to make increasingly accurate and reliable diagnoses at the point of care – in other words, actively serving up information to healthcare providers where they need it when they need it.
Better Day EHR's embedded documentation and coding assistance will increase provider efficiency while reducing costs.
Better Day EHR saves providers at least one hour per day - and up to 2-3 hours per day - in burdensome manual documentation, transcription editing and other laborious data entry.
Better Day EHR's suite functions is the easiest and most efficient way to document patient encounters, access patient charts, review lab results, order e-prescriptions, deploy HIPAA-compliant services and interact with patients available on the market.
Better Day EHR's personal health record (PHR) system connects patients to clinics and providers through any Internet-enabled PC, laptop, tablet or mobile device.
Better Day EHR's application suite is planned for an early 2012 launch.
About Isabel Healthcare
Isabel Healthcare Inc. was founded in 2000 by Jason Maude and is named after Maude's daughter who almost died after a potentially fatal illness was not recognized. For over 10 years, Isabel Healthcare has provided the Isabel diagnosis decision support system to hospitals, physician practices and individual physicians and gained peer reviewed validation and unmatched experience. Today, Isabel is the only diagnosis decision support system fully integrated with EMR and is used by thousands of physicians, nurse practitioners, physician assistants and students world-wide, providing diagnostic support and education by broadening their differential diagnostic considerations. Connect with us at info(at)isabelhealthcare(dot)com, 734-332-0612 or Isabelhealthcare.com or Twitter.com/isabelhealth to learn more.
About VoiceHIT
VoiceHIT was co-founded by Peter Ragusa, MD, MPH and Rand Ragusa in the fall of 2010. VoiceHIT provides an affordable Electronic Health Record (EHR) system to physicians, called Better Day EHR & Documentation Solution. With clinical documentation, charting, scheduling, billing, lab integration, e-referrals and letters, Meaningful Use compliance tracking, e-prescribing, unlimited support and a robust, fully-integrated Personal Health Record (PHR) for all patients in a secure HIPAA-compliant platform, Better Day EHR addresses the complex needs of today's healthcare providers with a mission to dramatically simplify and improve the EHR & PHR user experiences. The Better Day EHR is expected to launch in early 2012; it is currently in Pilot Testing. For more information about VoiceHIT and it products, please visit http://www.VoiceHIT.com or http://www.BetterDayEHR.com.
###