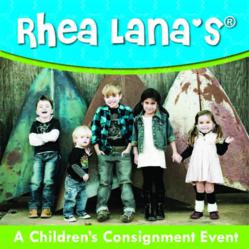 Conway, AR (PRWEB) November 01, 2011
October is Women in Small Business month, a time for women to celebrate their many accomplishments in entrepreneurship. Women business owners have helped increase economic growth, improve productivity, and increase employment rate. According to the Center of Women's Business Research, there are in the US, "10.1 million firms owned by women, and generate $1.1 trillion in sales." These significant triumphs are definitely worthy of recognition.
Rhea Lana's Children's Consignment, Inc. is a company that takes pride in celebrating the accomplishments of women in business because Rhea Lana's franchises are primarily owned and operated by women. "These women are leaders in their communities and they each take great pride in adding value to the lives of average, hardworking American families seeking to stretch their budget through buying and selling high quality children's items at our premier children's consignment events," says Rhea Lana Riner, President and Founder of Rhea Lana's Children's Consignment Events. It is evident that the hard work is paying off. Over the past year the company has experienced many success stories.
One achievement has been the growth that the company has experienced. Currently, Rhea Lana's holds 48 semi-annual consignment events in 16 states, and was recognized on the national level by making this year's Inc. 500/5000 list of fastest growing companies. Rhea Lana's Children's Consignment, Inc. continues to grow as more families are discovering the value of this amazing business opportunity.
Besides the enormous growth, Rhea Lana's has also been successful in giving back to the community by partnering with nonprofit organizations. "Our franchise owners each seek to be an integral part of the community in which they serve," says Riner. "Rhea Lana's values serving and giving back. After our events, we give donations to many nonprofit organizations, foster families, public schools and more. Another way that we give back is by contributing a portion of the sales of our Rhea Lana's Friends and Family Cookbooks to Autism Speaks, North America's largest autism science and advocacy organization." To learn more about Autism Speaks, please visit http://www.autismspeaks.org.
During the month of October Rhea Lana's has also partnered with InfantSEE, a public health program, managed by Optometry Cares and The AOA Foundation. InfantSEE is designed to ensure that eye and vision care becomes an integral part of infant wellness care to improve a child's quality of life. Under this program, AOA optometrists provide a comprehensive eye and vision assessments for infants within the first year of life regardless of a family's income or access to insurance coverage. For more information, and to find an InfantSEE doctor in your area, please visit http://www.infantsee.org.
About Rhea Lana's Children's Consignment Events
With Arkansas roots, Rhea Lana's Children's Consignment Inc. is rapidly growing with 48 locations in 16 states. Founded by Rhea Lana Riner in her living room 14 years ago and headquartered in Conway, Arkansas, Rhea Lana's Children's Consignment hosts semi-annual sales. The company is the first consignment sale in the country to offer on-line management and real time tracking of merchandise through a computerized inventory system and a convenient mobile application.
Riner has been featured in numerous publications including The High Profile Section, Arkansas Democrat Gazette and Women's Inc Magazine. She has recently won a prestigious national award by Enterprising Women, a national publication and foundation that honors entrepreneurial women with rapidly growing companies who seek to mentor other women in business. Also, in the 2010 report from Franchise Business Review on Child Service Related Franchises, Rhea Lana's Children's Consignment, Inc. ranked in the Top 10 nationally.
###