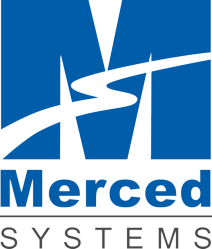 We're experiencing rapid expansion around the globe, including Asia Pacific, Europe and Latin America, as companies seek solutions to transform data into increased sales, customer satisfaction and high functioning sales and service teams
Redwood Shores, CA (PRWEB) November 01, 2011
Merced Systems, Inc., the leading provider of performance management solutions that drive business execution in sales and service functions, today announced it has been recognized as one of the fastest growing high-tech companies by three leading publications and one consulting firm. The awards are given based on percentage revenue growth over one- to four- year timeframes.
Companies are always looking for ways to improve the efficiency and productivity of their sales force and service organizations. Merced Systems' sales and service performance management software is critical for driving improvement in sales effectiveness, customer experience, and operating efficiency. Merced Systems award-winning technology has proven to increase sales and customer loyalty for Global 2000 companies including Orange, ING DIRECT USA, Mazda Motors UK, Dell, and Sprint. With more than 140 customers and 800,000 sales and service users worldwide, Merced Systems has been profitable for eight consecutive years.
"Merced Systems is honored to be recognized by such highly regarded firms for our continued growth," said Mark Selcow, president, Merced Systems. "We're experiencing rapid expansion around the globe, including Asia Pacific, Europe and Latin America, as companies seek solutions to transform data into increased sales, customer satisfaction, high functioning sales and service teams and overall organizational efficiencies. We are proud to offer software solutions that help businesses succeed."
Celebrating its fifth consecutive year on Deloitte's ranking of the 500 fastest growing technology, media, telecommunications, life sciences and clean technology companies in North America, Merced Systems grew 136 percent based on percentage of fiscal year revenue growth during the period from 2006–2010.
Silicon Valley/San Jose Business Journal honored Merced Systems in its "Top Fastest Growing Private Companies in Silicon Valley for 2011" for achieving 65.8 percent growth between 2008 and 2010. Merced Systems was ranked 35th in the list of top 51 companies.
Ranking amongst the top 10 fastest growing software companies in the $30 - $50 million revenue category, Merced Systems was number 305 amongst the world's top 500 largest software and services suppliers in Software Magazine's 29th Annual "Software 500."
The San Francisco Business Times also announced Merced Systems as number 65 on its top 100.
About Merced Systems
Merced Systems is the leading provider of enterprise software solutions focused on Business Execution for Sales and Service organizations. Merced System's performance management solutions help drive sales effectiveness, superior customer experience and operating efficiency across a range of vertical industries. Merced Systems' award-winning products serve Global 2000 customers, and include advanced analytics and reporting, incentive compensation management, coaching, and other performance execution applications. With a strong track record of growth and delivering business impact to its customers, Merced Systems has been profitable for the past eight years. Merced Systems is a privately held company headquartered in Silicon Valley and London and subsidiary offices in Singapore, Hong Kong, and Australia, with major customers in more than 20 countries worldwide. For more information on Merced Systems, please visit http://www.mercedsystems.com.
Media Contact
Joscelyn Zell
Goodman Communications, Inc.
(503) 260-1169
joscelyn(at)gcipr(dot)com
###