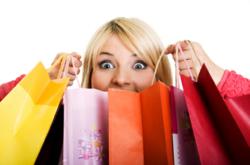 Online Black Friday Sales are expected to increase over 20% this year topping $800 Million
(PRWEB) November 01, 2011
Black Friday used to be exactly that – Black Friday. However now we have Cyber Monday, Thanksgiving Day sales and more. Are retailers pushing too hard to sell goods on Black Friday and how will consumers respond to Black Friday 2011 sales?
The moral argument of whether or not Black Friday sales should start on Thanksgiving Day can only be judged by credit card spending, and by all measures, millions of consumers have no problem with an extra day of shopping.
According to BlackFridaySales.com, retailers should see Black Friday 2011 sales exceed upwards of a 20% increase from 2010 as more and more consumers are looking for holiday deals and retailers are giving them exactly what they want with extended store hours, exclusive online deals and more.
However, even with these impressive predictions many Black Friday shoppers will never take advantage of all the Black Friday deals around. Enticed by low priced merchandise retailers often bank on consumers purchasing other "not so discounted" items at the same time. For 2011 BlackFridaySales.com has published a Black Friday Survival guide for consumers to help maximize their savings. Some of the top tips for finding the best Black Friday deals include:

Say NO to store credit cards
Always use coupon codes when shopping online
Use the power of social media to team up and find deals
Watch out for shipping and handling charges
You can view the Black Friday Survival Guide here and even read reviews of the Top Holiday Toys, Find Black Friday Coupon Codes and more.
When is Black Friday 2011? Black Friday is on November 25th.
About BlackFridaySales.com
BlackFridaySales.com is one of the premier internet properties for Black Friday Sales with well over 1,000,000 visitors annually. For more information on advertising or general questions please contact BlackFridaySales.com.
# # #