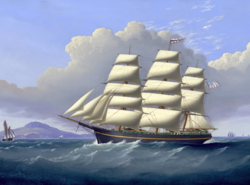 From a business perspective…with the Cruse system the images need minimal adjustment or correction, it's usually a few minor changes and you get a good first print. It's really about efficiency and profitability.
Boston, MA (PRWEB) November 01, 2011
Bergeron started his photography career in 1970, coming out of a military background, and putting in time at schools like the Rhode Island School of Photography and the Winona School of Photography, where he studied, taught, and shot alongside some of the best photographers of our time- names like Ray Cicero, Bob Gilka and Dean Collins. As a student he was hired to shoot the 1980 Lake Placid Olympics, and went on, in 1984, to start Tri-Color photo lab to serve commercial and professional photographers. He's seen, and done it all, and he understands moving along with the times. He's discovered the secret of getting the best Fine Art reproduction possible, and he's sharing his secrets here: It's not, as most photographers would have you believe, a high-end digital camera.
When it started, Tri-Color was a completely equipped commercial lab, with a full "wet line", along with the latest digital technologies as they emerged. He's had equipment like the Durst Theta 51, a machine only operated by a handful of the best labs in the country. He has Creo and Sigma scanners, Frontier and inkjet printers, and even a bank of ZBE enlargers and still maintains a full working traditional lab.
For Fine Art Reproduction, however, he doesn't use any of it. He uses the Cruse Synchro CS220-110 scanning services of theBIGscan.com.
"From a business perspective, I could capture large artwork here by setting up a dedicated room, lighting, using a top-end digital camera, but the Cruse system's lighting is really what makes or breaks the deal. When you use a conventional digital camera and lighting to reproduce a painting, you always have sheen, specular highlights, and other flaws from the lights. You always need to spend time tweaking and adjusting the results. With the Cruse system the images need minimal adjustment or correction, it's usually a few minor changes and you get a good first print. It's really about efficiency and profitability."
In the case of delicate and irreplaceable work, it's also about handling the artwork as little as possible in the least destructive way. "We scanned a large map that was literally crumbling in our hands. With the Cruse, we just laid it gently on the table, and didn't have to touch it again."
One of The BIG Scan's first and most loyal clients of over the last decade, Bergeron has seen the results of the years of constant refinement and expertise on the system by The BIG Scan staff. Though it's over a 1½ hour drive to deliver scan jobs to The BIG Scan, Bergeron feels it's well worth it for the savings in production time and media costs.
"We've seen it all, here, and constantly have to work with client-supplied files of poorly captured artwork. The Cruse system and the Synchron lighting set a standard that nothing else can reach, and that's our secret to our reputation for reproducing Fine Art: Start with the best capture, and that is The BIG Scan and the Cruse Synchron CS220-110.
Learn more about Bob Bergeron and Tri-Color Imaging Services at http://www.tricolorlab.com. To learn more about the Cruse Scanner, see The BIG Scan Cruse information pages.
About The BIG Scan:
The BIG Scan, Boston's premier scanning service, specializes in providing oversize scans for the Reprographic, Fine Art Reproduction, Photo, Graphic Design, Architectural, Cartography, Educational, Military and Exhibit markets, producing the highest quality scans from original materials up to 48″ x 72″ in one pass, even larger with multi-pass scanning and stitching technology.
The cornerstone of The BIG Scan service rests on the Cruse Synchron Camera/Scanner technology, a scanning system that is truly unique for many reasons. Visit The BIG Scan for all the details, complete with videos of the Cruse at work on everything from delicate, irreplaceable textiles to pinball tables and more.
The Cruse surpasses any oversized capture technology available, and in particular, surpasses traditional copy photography techniques.
Contact The BIG Scan for more information, here:
Follow Us On Twitter
The BIG Scan
c/o Parrot Digigraphic, Ltd.
630 Boston Road
Billerica, MA 01821
Phone: 978.670.7766
info(at)thebigscan(dot)com
###