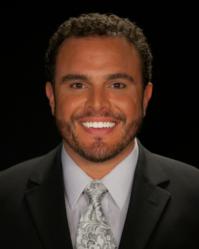 Austin, TX (PRWEB) November 01, 2011
Following a recent shift in the licensure requirements for New Jersey real estate agents, the Certified Distressed Property Expert® (CDPE) designation applied and was promptly approved by the New Jersey Real Estate Commission for Continuing Education credits.
The new continuing education requirement will go into effect in 2013. In order for New Jersey real estate brokers, broker-salespeople, and salespeople to qualify for license renewal on July 1, 2013, 12 CE credits must be completed by June 30, 2013.
At least six of the 12 credits must be designated as "core topics" and the remaining six can be "electives." The CDPE curriculum was approved for 13 hours of continuing education credit, and the CDPE course can cover the entire elective requirement.
"We are thrilled at the opportunity to expand the reach of the CDPE designation in New Jersey, and help an increasing number of financially strapped homeowners in the state to avoid foreclosure," said Alex Charfen, CEO of the Charfen Institute and author of the CDPE designation.
"Agents who achieve the CDPE designation have a thorough understanding of complex issues in today's turbulent real estate industry and knowledge of foreclosure avoidance options available to homeowners," Charfen explained. Having trained more than 35,000 real estate agents, the CDPE designation now ranks as the fastest growing real estate industry designation of all time.
About the Charfen Institute
The Charfen Institute provides training and resources to help small business owners and real estate professionals achieve tangible business results. The company produces more than 300 educational events each year through various divisions, including: The Certified Distressed Property Expert® (CDPE) Designation (http://www.cdpe.com), the Certified Investor Agent Specialist™ (CIAS) Designation (http://www.cias.com), sand LEAD Experience™ (http://www.lead-experience.com). The company's CDPE Designation is the fastest growing independent designation in real estate industry history, with more than 35,000 agents trained.
Recent awards for Alex Charfen and the Charfen Institute include: Fastest Growing Small Business in Central Texas for 2011; No. 21 on the 2011 Inc. 500 List of America's Fastest-Growing Private Companies; Best Places to Work in Central Texas 2010 and 2011; Alex Charfen for Austin's Fittest CEO and the Austin Under 40 Award for Real Estate; numerous Telly and Omni Awards, and the 2010 Aegis Award. For more information, visit: http://www.charfeninstitute.com.
###