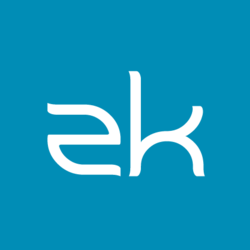 Integration of ZK and SpringSource libraries leverages benefits of both frameworks providing users with ease to adopt the Spring framework within ZK.
London, UK (PRWEB) November 01, 2011
ZK Spring is an open source enterprise-grade library integrating the Spring framework with ZK. ZK Spring provides an effortless way of accelerating application development by integrating robust SpringSource libraries such as Spring MVC, Spring Web Flow and Spring Security with ZK.
ZK is a highly productive Java Web framework at the presentation layer for building amazing UI in web and mobile applications. It is renowned for its "Ajax without JavaScript" approach since its debut in 2005, enabling developers to build internet applications transparently without any need of knowledge on Ajax or JavaScript.
Spring framework, on the other hand, is one of the world's most popular Development frameworks turning over traditional Java programming which is heavy and with high complexity to surprising developers with a framework that enables lightweight and easy Java programming.
This integration of ZK and SpringSource libraries results in the leveraging of benefits from both frameworks providing users with ease to adopt the Spring framework in ZK by making features and functionalities of Spring which are page-based compatible to that of the event-driven model of ZK. This way, ZK is able to adopt many convenient features offered by that of the SpringSource libraries including the ability to customize or extend parts of the security system, in keeping application objects free of security code and to seamlessly access Spring managed beans in EL, zscirpt and data binding.
Other features and functionality includes but not limited to the following:
Spring MVC

Seamlessly access Spring managed beans in EL, zscript and data binding
Complete lightweight container providing automated configuration and wiring of application objects
Common abstraction layer for transaction management
JDBC abstraction layer
Integration with Toplink, Hibernate and JDO
Aspect-orientated programming functionality
Spring Security
Ability to customize or extend parts of the security system
Keeps your application objects free of security code
HTTP request authorization
Multiple options for enforcing access-controls such as EJB3 security annotations
Open ID support
HTTP BASIC and Digest authentication supported
Various back-end credential storage methods supported such as a database or XML file
SHA and MD5 password encoding with optional salting
Database caching to prevent extra queries
Security for Web Flow
Spring Web Flow
A domain-specific-language for defining reusable controller modules
Advanced controller engine for managing conversational states
Page flow of application visible by looking at XML or java configuration.
Web flows designed to be self contained and reusable
Technique to capture page flow remains the same for all cases with no specialized approaches for any particular situations.
About SpringSource
SpringSource, a division of VMware, Inc., (NYSE: VMW) and the leader in Java application infrastructure and management, provides a complete suite of software products that accelerate the entire build, run, manage enterprise Java application lifecycle. SpringSource employs the open source leaders who created and drive innovation for Spring, the de facto standard programming model for enterprise Java applications. SpringSource also employs the Java and Web thought leaders within the Apache Tomcat, Apache HTTP Server, Hyperic, Groovy and Grails open source communities. Nearly half of the Global 2000, including many world's leading retail, financial services, manufacturing, healthcare, technology and public sector clients are SpringSource customers. For more information visit http://www.springsource.com.
About Potix
Potix Corporation develops and supports ZK, the #1 Java based Ajax solution on SourceForge.net, the world's largest open source host. Innovation is the most driving force behind the growing Potix. Potix delivered the first Ajax framework to support Java and Android phones, the first embeddable Ajax spreadsheet, and the first to synergize the power of pure Java, markup and scripting languages.
ZK has more than 1,500,000 downloads since its first release in late 2005. ZK is deployed by a large number of Fortune Global 500 companies, including Barclays, Societe Generale, Swiss RE, eBay, Roche, Deutsche Bank, Sony, Sun Microsystems, Audi, EMC and Toyota, providing them with the ability to rapidly create rich Ajax enterprise level applications.
###