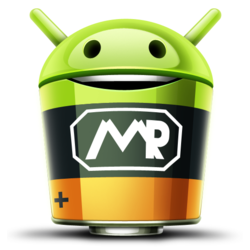 Designed to solve the critical battery shortage of smartphones, to provide the best customers using experience; Mugen Power new extended battery for Motorola Droid Bionic increases the original capacity by 15%
Hong Kong (PRWEB) November 05, 2011
Mugen Power (http://www.mugen-power-batteries.com), leading brand of high performance batteries for portable electronic devices, today announces a new extended battery for Verzion Motorola Droid Bionic (HLI-XT875SL). HLI-XT875SL is able to stay the original size while increase the capacity from 1735mAh to 2000mAh. HLI-XT875SL is specially designed for Motorola smartphone users to provide them longer battery life and better quality, especially the heavy users, they can stay connected without worrying about recharges.
HLI-XT875SL is a Lithium-ion based battery. Lithium-ion based batteries have found widespread popularity in all kinds of consumer electronics because of their high energy to weight ratios, lack of memory effect , and low discharge when not in use. HLI-XT875SL has 15% higher capacity than the standard battery, making it especially suitable for heavy users. Now the battery hungry users are free of wires, they do not have to carry charges with them for recharges. In addition to extended battery life, HLI-XT875SL has undergone vigorous QA procedures and has CE and RoHS approval. It has been proved exceptionally reliable, just like any other Mugen Power product. Mugen Power Batteries, as a leader and innovator in the battery industry, is known to have lowest return rate.
"We are trying very hard on constantly improving our products performance while keep them cost effective. This new model we successfully fit extra 265mAh into the same size. We understand what are our customers needs, we treat customers as our most important asset and our inspiration. Making our customers happy is our first priority. As a result,there are a number of customers mentioned in the product reviews, our extended batteries outperformed the standard ones, no matter in terms of battery life or battery quality. We are proud of our ability to help our customers better utilize their smartphones by improving the batteries performance." says Alice Yang, marketing manager at eTrade Asia Ltd.
Pricing and Availability
Motorola Photon extended battery HLI-XT875SL is now available for $44.95 from Mugen Power Batteries with Free Shipping worldwide at http://www.mugen-power-batteries.com/mugen-power-2000mah-extended-battery-for-verzion-motorola-droid-bionic.html
Find Mugen Power Batteries on Facebook: http://www.facebook.com/MugenPowerBatteries
Follow Mugen Power Batteries on Twitter: http://twitter.com/MugenBatteries
About Mugen Power Batteries
Mugen Power is the worldwide leading brand of high performance batteries for portable electronic devices. Mugen Power means Performance and Quality and delivers a full spectrum of high quality products for PDAs, smartphones, digital cameras, camcorders, MP3 players, portable DVD players, notebooks, UMPCs and Personal Media Devices.
Mugen Power batteries have better performance (higher capacity) and reliability (longevity & safety) than other brands. The superior performance improves run time, often doubling that provided by the original brand replacement. The superior quality results in longer battery life and better protection of the powered device.
All Mugen Power batteries also undergo vigorous QA procedure, resulting in Mugen Power achieving the lowest return rate in the market. All Mugen Power batteries are CE and RoHS Certified.
NOTE FOR EDITORS: Mugen Power 2000mAh Extended Battery for Verzion Motorola Droid Bionic is available on request to editors of computer magazines and bloggers who will to write a review of the battery.
###