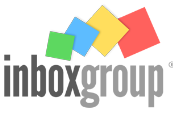 DALLAS, TX (PRWEB) November 01, 2011
Inbox Group, LLC, a Dallas-based email marketing services firm, today announced their acquisition of Indiemark, a creative email marketing agency. Founded by email marketing veteran Scott Hardigree, Indiemark has been providing stellar email strategy, creative, integration and deliverability services to small business and Fortune 500 companies alike.
This acquisition reflects Inbox Group's belief in the incredible growth opportunity in the full-service email marketing marketplace. With Indiemark in the fold, Inbox Group now has the staff, processes and infrastructure in place to accommodate the company's ever-expanding email marketing tools and services available to companies of all sizes.
"Indiemark is a perfect fit for Inbox Group," said Christopher Donald, CEO/Strategist for Inbox Group. "Our cultures and steadfast dedication to offering best-in-class email marketing customer service while providing leading-edge email marketing solutions make it a solid acquisition for Inbox Group."
Indiemark's founder, Scott Hardigree, will remain with the company and will continue to be a driving force at Inbox Group. Hardigree stated, "This union ensures the continuation of our respective traditions of providing the highest value email marketing services, anywhere. I couldn't be happier."
"We've always respected how Scott Hardigree and Indiemark managed their clients with the highest level of integrity, industry knowledge, and truly some of the best customer service on the planet," Donald added. "We're excited to welcome the Indiemark brand to the Inbox Group family."
Indiemark will maintain operations under its own brand and continue business as usual with the addition of Inbox Group resources.
About Inbox Group
Since 2009, Inbox Group has been providing businesses and non-profits with email marketing agency and deployment services. Inbox Group offers an array of email services, including email strategy, creative, email deliverability, list growth and management, as well as email deployment solutions. The Dallas-based email marketing agency and email service provider manages email marketing strategy and deployment for Fortune 500 companies, multi-national brands, non-profits and large associations, helping to increase their ROI with the use of email marketing, social media and multichannel campaigns.
For more information on Inbox Group, visit Inbox Group's website at http://www.inboxgroup.com or call toll-free 1-888-504-6269 Ext: 705.
About Indiemark
Founded in 2008, Indiemark is led by email marketing thought leader Scott Hardigree and supported by a gifted team of strategic, creative, and technical professionals. Indiemark provides a full suite of email marketing services including strategy, design and production, deliverability and optimization, as well as software integration and customization services.
For more information on Indiemark, visit Indiemark's website at http://www.indiemark.com or call 407-970-9372.
###