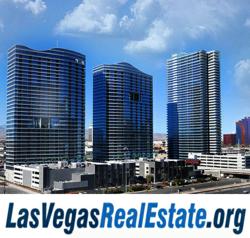 Las Vegas High Rise Condos Exceeding Expectations
Las Vegas, NV (PRWEB) November 01, 2011
Las Vegas homes and condo sales sent a strong message in August when Vegas reported its strongest month in five years. According to public property records - absentee buyers, mainly investors and vacation-home buyers purchased 47.1 percent of all homes sold. Cash buyers purchased 52.3 percent of the Las Vegas area homes that sold and a surprising portion of those sales site unseen. High rise condos in Las Vegas even had a higher percentage of site unseen cash buyers prompting other anxious buyers to not miss out.
Las Vegas high rise condos for sale have made one of the most dramatic comebacks since the recession. Ashley McCormick of Realty One, Nevadas number one real estate company, says that Vegas was being overlooked until recognized in sources such as CNNMoney, MarketWatch and then Trulia research confirmed by LasVegasRealEstate.org placed Vegas as the #1 price-to-rent ratio in America. McCormick also says that investors have been able to make 10% plus immediate cash flow on rental homes due to the affordability of Las Vegas properties.
Panorama Towers Las Vegas just six month ago had units on the market for $100K, but now the lowest priced unit is listed at $200K. One of the reasons the prices were so low was due to lack of lender financing forcing investors to pay cash. However, investors and individuals seeing the opportunity have paid cash accounting for over a hundred sales this year compared to just fourteen last year. Neighboring property, The Martin Las Vegas, is now offering financing and it's units are starting at $225K and selling at a record pace.
McCormick is advising her high rise buyers to purchase soon before all the great deals are gone. Luxury high rise condos in Vegas today for around $100K are almost all under contract. Six month ago the Las Vegas Review Journal had an article sighting Turnberry Place Las Vegas luxury high rise condos for $200K. McCormick notes that these units sold for over $750K plus at the top of the market and even now at $300K are still a unique opportunity for a community that still offers limo service.
McCormick says the season of cash buyers is just beginning as the winter season approaches and that the early migrators are going to get some great buys. Canadians taking advantage of the weak US dollar and retirees returning for the great weather and affordable housing are coming to take advantage of the Las Vegas real estate market. Sun City Las Vegas still has homes starting at $100K and Lake Las Vegas still has condos starting at $40K. Las Vegas high rise condos for sale and all current Las Vegas real estate listings can be viewed online at http://www.LasVegasRealEstate.org
###