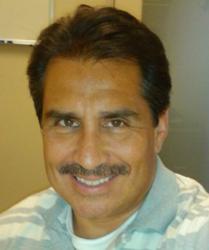 David's experience will help TERIS maintain its position as the premiere managed services company on the West Coast
Palo Alto, Ca (PRWEB) November 01, 2011
TERIS Silicon Valley announced today that it has hired David Villanueva as Case Manager for its Bay Area region. Villanueva will be responsible for helping manage ongoing matters and projects using Clearwell, iConect, Relativity, among other technologies. Along with a dedicated team of account reps, Villanueva is responsible for delivering consistent quality projects and full time coverage to key TERIS clients
"David's experience will help TERIS maintain its position as the premiere managed services company on the West Coast," said Kevin Brooks, Executive Vice President, TERIS Northern California. "TERIS Bay Area has developed key client relationships with a number of corporate legal departments and this has allowed us to gain a keen understanding of the increasing eDiscovery demands they face. Experienced and talented professionals such as David help us continue providing superior managed services and amazing results."
Villanueva has nearly 20 years experience working in the legal industry. Most recently he was Electronic Discovery Services Analyst for Mayer Brown, where, among other duties, he developed and maintained key relationships with attorneys, paralegals and industry partners to implement best practices and innovative procedures to streamline production and user objectives.
After he received his Paralegal Certificate, Villanueva began his legal career as a records clerk and then worked his way up to the paralegal department. He found himself interested in eDiscovery in 2004 and made the transition into the field at that time. He has since built his career enhancing his skills and expertise by mastering new technology tools used to assist clients, whose needs seem to be ever-changing.
Villanueva received his Paralegal Certificate from the Lawton School of Business. He is also a EDD Certified User (LAW PreDiscovery), Certified FYI Administrator (Concordance/FYI and Opticon) and Certified with Clearwell 5.5, among other achievements.
ABOUT TERIS
Founded in 1996, TERIS provides legal support and sophisticated eDiscovery solutions to corporate legal teams and law firms across the U.S. and internationally. TERIS' staff of over 300 was named one of the top 20 eDiscovery service providers by industry researcher Socha-Gelbmann in 2008. The company has offices in Seattle, San Francisco, Silicon Valley, San Diego, Phoenix, Austin, Dallas, Houston and Chicago. To learn more about TERIS, visit http://www.TERIS.com or follow the company on Twitter at Twitter.com/DiscoverTERIS or Facebook (Facebook.com/DiscoverTERIS).
Media Contact: David Kaufer, 425-275-8814 (mobile); 206-521-8717 (office) or DKaufer (at) TERIS.com
###