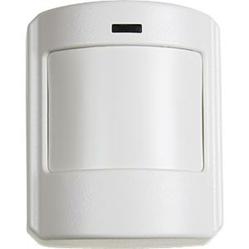 $1/Day Keeps Intruders Away
(PRWEB) November 01, 2011
Home security systems are built with various tools that are designed to perceive and suspend intruder actions. They generate an environment of wellbeing and sanctuary for company structures, families and houses. These alarm systems provide protection to important belongings that they must deliver their duty well. Your Alarm Now announces a security systems offer which is free of charge.
The company named the new product as Motion Detectors for Interior Protection which is free when buying or subscribing security systems from Your Alarm Now. The systems additions have fresh features that will improve security among persons and possessions.
Home security systems have their own unique features and the same is true with the Motion Detectors for Interior Protection.
Your Alarm Now distributes security systems devices from ADT and one among them is the Motion Detectors for Interior Protection. The new equipment is pet friendly. These pet immune dual zone Motion Detectors as a part of the security systems are safe to use for pets weighing 80 lbs or under.
The detectors will avoid false alarms in instances wherein pets accidentally trigger the sensors which then cause the alarm systems to be activated. The clients are given the option to use additional motion detectors in case they intend to have a more protected home or building.
"I am a pet lover and I often just let my dogs get loose anywhere in my house since I love being surrounded by them. But because I have an alarm system in my house, I often get false alarms which are quite irritating and hassles. I probably need to add Motion Detectors for Interior Protection from Your Alarm Now, not only because it is for free, but because I badly need it, "said Andy Michaels, a Your Alarm Now client from Canada.
"For the span of time that we the company has operated, we often get false alarms caused by pets inside our clients homes. That is why we have decided to look for a device which can perfectly alleviate this dilemma, and we have found it. We call it the Motion Detectors for Interior Protection which is offered for free when purchasing or subscribing to our home security systems," said Mr. Shakuri, owner of Your Alarm Now.
Your Alarm now is an ADT authorized dealer who has been of service to protect families in CANADA and USA.
To learn more about Your Alarm Now and their services, visit them at http://www.youralarmnow.com/ or call 1-800-599-8452.
# # #