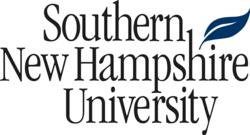 According to the US Bureau of Labor Statistics, overall employment for human resources professionals is projected to grow by 22 percent through 2018, much faster than the average for all occupation.
(PRWEB) November 01, 2011
Human Resource managers are in demand at both large and small companies. In today's market, most businesses need skilled human resources professionals to help them gain a competitive edge by finding, acquiring and retaining talented people. The new graduate online program at SNHU provides HR professionals with the strength of a business program coupled with the specialized knowledge and functional expertise of all aspects of corporate HR functions.
For recent graduates or those already working in the HR field, the MBA in Human Resource Management can help accelerate careers. To have an impact on the organization requires an understanding of basic and advanced business strategies and concepts in everyday business operations. SNHU's HR MBA gives students a thorough grounding in all aspects of the business profession, as well as how the overall HR function fits into the bigger business picture.
This human resource graduate program at SNHU is a natural fit for HR professionals seeking to manage at a level where their decisions and strategic approach are tied directly to an organization's goals and bottom line.
For those seeking PHR or SPHR certification, students in this program also have the option of taking the SHRM exam.
"Human Resources is a field that offers many job opportunities," says Dina Frutos, Associate Dean Of Undergraduate Business Programs at SNHU's College of Online & Continuing Education. Frutos, who is herself PHR-certified, continues, "HR professionals not only contribute to the success and viability of businesses through the strategic management of human capital, but also the profession continues to increase its prominence as a career choice due to the ever-changing nature and competitiveness of the marketplace."
Visit Southern New Hampshire University to learn more about the MBA in Human Resource Management program.
###