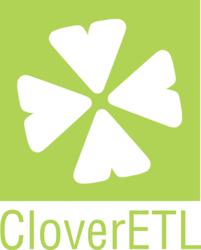 The great thing about CloverETL Profiler is its relationship with CloverETL technology. Built with the same engine as CloverETL, the profiler processes quickly, so users aren't spending valuable analysis time waiting for a long run to finish
Prague, Czech Republic (PRWEB) November 03, 2011
Javlin has now released CloverETL Profiler for beta testing. CloverETL Profiler, a new data profiling tool, helps users understand the condition of their current data by running it through various metrics and views. Assessing quality and consistency of data, CloverETL Profiler allows for the validation of certain assumptions about the data, its structure, and values.
"The great thing about CloverETL Profiler is its relationship with CloverETL technology. Built with the same engine as CloverETL, the profiler processes quickly, so users aren't spending valuable analysis time waiting for a long run to finish," said David Pavlis, President of Javlin.
The beta testing phase, which lasts until December, requests registered users to test their real data with the profiler and provide feedback such as detected bugs, suggestions for future features, and general comments about usability. "The beta testing phase is an important part of the release process. After testing the profiler in-house, we will now be able to see it in action with users' real data conditions-- whatever they may be. The beta period is where new insights appear that we have not yet picked up ourselves," said Michal Tomcanyi, Javlin's Vice President and CTO.
The full version of CloverETL Profiler will be released in February 2012.
About Javlin
Javlin is a premier provider of data integration software and solutions. Its software platform, CloverETL, provides users the ability to manage data solutions such as integration, migration, cleansing, audit, synchronization, consolidation, Master Data Management and Data Warehousing. CloverETL software is platform independent and scalable with a smooth upgrade path. It is also easily embeddable thanks to its small footprint. More than 2000 direct customers, plus the many involved in OEM partnerships, use CloverETL worldwide. In addition to development of data integration products, Javlin offers software solutions, custom software development and data integration consulting services.
# # #