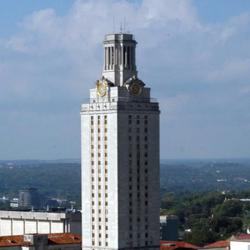 "Creativity is an essential part of the survival and growth of our organizations, yet so few of us know how to be creative or generate creative results from those we lead."
- Liz Aebersold, instructor
Austin, TX (PRWEB) November 02, 2011
The Professional Development Center (PDC), a component of Continuing and Innovative Education (CIE) at The University of Texas at Austin, announces the launch of a new, exciting training program to help managers bring more creativity to their workplace. The Creative Leadership and Innovative Management Certificate Program is designed to help leaders tap into the creative resourcefulness of their teams and foster greater innovation in their organizations. Participants will walk away with the practical tools they need to produce more inventive products, develop fresh alternatives to tough problems, create breakthrough ideas and achieve innovative results.
According to a study conducted by IBM in 2010, the biggest challenge identified by 1,500 CEOs was the overwhelming complexity of the modern workplace due specifically to increasing technology, globalization and a faster pace. When asked what leadership skills will be needed to face this complexity, the same CEOs concluded that fostering greater creativity trumps other leadership characteristics. The study concludes: "The effects of rising complexity calls for CEOs and their teams to lead with bold creativity, connect with customers in imaginative ways and design their operations for speed and flexibility to position their organizations for 21st century success."
"We are thrilled to offer such a cutting-edge, fresh program," said Liliya Spinazzola, manager of the Professional Development Center. "Each one of us has a great capacity for creativity, but sometimes it takes a program like this one to enable us to tap into it and reach our true, creative selves. By doing so, we are better equipped to embrace and work through today's challenges. We, at PDC, are very excited by this unique program."
Program instructor Liz Aebersold is the Director of Strategy for Information Technology Services at The University of Texas at Austin and Founder of the consulting firm Wildcard Thinking. Liz has over 14 years of experience training in the areas of creativity, innovation, leadership, strategic planning and organizational change and holds a Master of Science in Creativity and Change Leadership.
"Creativity is an essential part of the survival and growth of our organizations, yet so few of us know how to be creative or generate creative results from those we lead," stated Liz. "In these courses, we will explore the science behind creativity and learn that we all have the capacity to become more creative and problem-solve in innovative ways."
Participants in the program will take away the tools they need to:

Foster a culture of creativity and innovation within teams and throughout organizations.
Become a more effective problem-solver, and get "unstuck" when running out of ideas.
Discover their own creative strengths and identify the strengths of others.
Learn to turn obstacles into opportunities.
Successfully lead change and increase flexibility.
Understand and overcome the barriers to creativity and innovation.
Registration is open for the first class in the program, "Creative Leadership: Igniting an Innovation Mindset." The class takes place November 16 at the Thompson Conference Center on the university campus. Additional information, including how to register and course details can be found online.
About the Professional Development Center:
The Professional Development Center (PDC), a component of Continuing and Innovative Education at The University of Texas at Austin, offers a wide range of programs and courses designed to help individuals and organizations improve personal, professional and organizational performance. PDC offers high quality non-credit courses, professional certificate programs, consulting, coaching, and facilitation services. http://www.utexas.edu/ce/pdc/
# # #