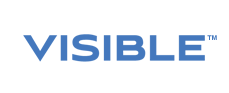 San Francisco, CA (PRWEB) November 02, 2011
At next week's Sentiment Analysis Symposium, Visible Technologies, a leading provider of social media monitoring and analytics, will lead a "Lightning Talk" session, titled "On Empirical Sentiment Accuracy Bounds."
The explosive growth of social media content has resulted in a large quantity of online data that expresses opinion. The goal of sentiment analysis is to determine the attitude, opinion, emotional state, or intended emotional communication of a speaker or writer. Join Visible Technologies' chief scientist, Shawn Rutledge, as he discusses how and why science can be on par with human sentiment analysis, the barriers facing the industry in embracing sentiment analysis, what needs to be done to break those barriers, and why the industry must fundamentally change the way they think about sentiment.
WHO: Shawn Rutledge, chief scientist, Visible Technologies
WHAT: Lightning Talk session, "On Empirical Sentiment Accuracy Bounds"
WHEN: 11:55 a.m. PDT, Wednesday, November 9, 2011
WHERE: The Bentley Reserve, San Francisco, CA
Those engaging in discussion around sentiment analysis and trends at the Sentiment Symposium can join conversations with Visible Technologies via Twitter using the hashtag #SAS11. Additionally, attendees can connect with the Visible Technologies community on the Visibly Intelligent Blog, LinkedIn, Facebook and Twitter.
If you haven't registered for the Sentiment Analysis Symposium yet, be sure to do so today and use discount code FOAF for $100 discount.
About Visible Technologies
Visible Technologies is the leader in social media monitoring and analytics solutions, providing the perfect combination of software and services to harness business value from social communities. Visible Intelligence, its next generation platform, delivers big improvements in competitive and brand intelligence, marketing ROI and smarter customer insights through an agile platform that activates brand communities at Internet speed and enterprise scale.
With offices in Seattle, London and New York, Visible ranks as one of the Inc. 500 fastest-growing private companies. Visible has successful relationships with DIRECTV, Microsoft, Xerox, Dr Pepper Snapple Group, Boost Mobile, Autodesk, Vail Resorts, Burson-Marsteller, Razorfish, Group M, Wunderman Network, Tribal DDB Worldwide, John Lewis and Spring Creek Group. For more information, go to http://www.visibletechnologies.com.
###