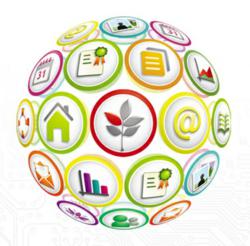 Hammond, La. (PRWEB) November 08, 2011
In an effort to better showcase exactly what their company offers, Neill Technologies has changed the name of its salon software website from salonbiz.com to salonbizsoftware.com. This slight change points customers to the exact service the company offers – selling salon software.
Because the salon industry is so highly specialized, traditional point-of-sale software often falls short of providing the services and functionality that the salon owner needs. Simply ringing up customers and taking payments is not sufficient. These business owners need a way to track customer habits, record the results of various salon and spa services, and schedule customers so they do not overlap. That is what the salon software from Neill Technologies offers.
What sets Neill Technologies apart from the other companies offering similar software programs is the fact that their software was designed by people who understand the beauty industry. In fact, the founders of the company have 65 years of collective experience in the beauty industry, and is the only salon and spa software company with this level of expertise.
The company's leaders felt that the original domain name, salonbiz.com, did not fully indicate what they offered. "We offer salon software, not supplies or any other aspect of the beauty industry," said Edwin Neill III, President, Neill Technologies®. "By changing the name to include the word 'software,' we are better able to show website visitors what we are from their initial interaction with our site."
Other than the domain name change, the site and the company's offerings have not changed. On the site, salon owners can still get the latest salon software to help them run their businesses efficiently. Options available include point of sale software, appointment booking programs, communications help, and even eCommerce programming.
"Our goal," said Edwin Neill III, President, Neill Technologies®, "is to provide everything software related that a salon or spa owner needs to succeed. Because our leaders have worked directly in the beauty industry, we have a thorough understanding of what these needs may be." Currently, Neill Technologies has over 10,000 salons and spas that it services from this website.
About Neill Technologies
Neill Technologies provides system solutions to over 10,000 salon and spa locations across the globe. As part of the Neill® Family of Companies, Neill Technologies has the unique position as the only software provider born from a company with 65 years of beauty industry expertise. Founded in 1994, and with a history of technical innovation for the industry, Neill Technologies offers a suite of integrated products to automate best practices in salon and spa operations including POS, inventory management, appointment and online booking, business benchmarks, reporting, HR management, hair color, communications, eCommerce, mobile apps, business and technical education, product recommendations, prebooking, coaching and revenue growth. To find out more about how Neill Technologies helps owners and professionals to reach their full potential, please visit http://www.salonbizsoftware.com.
###