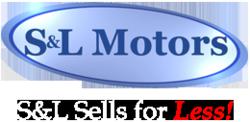 Green Bay, WI (PRWEB) November 03, 2011
S&L Motors- one of the leading Chrysler dealerships in Green Bay, Wisconsin is thrilled to report a preliminary net income of $212 million for the third quarter of 2011 for the Chrysler Group. These numbers are much better than last year's figures when Chrysler Group reported an overall net loss of $84 million. Chrysler Group continues to bolster sales and is benefitting from their fairly recent alliance with Fiat S.p.A.
In the third quarter of 2011, overall net revenue was just over $13 billion, posting a near 20 percent increase over last year's third quarter. Chrysler Group believes these changes in revenue are due to the increased demand for Chrysler Group's updated and new models.
"In the third quarter, Chrysler Group achieved increased sales and positive financial results, totally in line with the plan we laid out in November 2009. And in October, together with the United Auto Workers, we crafted a solid four-year contract that will support us in our growth plans and significantly reward our employees for their contribution to the revival of Chrysler," stated Sergio Marchionne, Chairman & CEO of Chrysler Group. Marchionne also went on to state that, "This house continues to be fully focused on financial performance and making outstanding cars and trucks by fully leveraging its alliance with Fiat." Chrysler Group has big expectations for the future.
S&L Motors is a Chrysler dealer in Green Bay, Wisconsin. They offer the following makes at their lot; Chrysler, Dodge, Jeep and Ram.
###