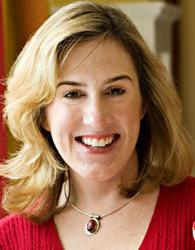 Moms are choosing to start a business and support their family at the same time.
Madison, WI (PRWEB) November 01, 2011
This year has seen a dramatic increase in women who are interested in turning the corner from mom to mompreneur. Mompreneurs are the driving force behind many large successful companies — from Forever 21 to HTC. BizFilings, a leader in online incorporation and a proud supporter of mompreneurs, encourages women to take advantage of this current trend and start the business of their dreams.
While becoming a mompreneur can seem like a daunting task, the good news is there's no need to choose between being a parent and running a dream business. Female entrepreneurs have been very successful at doing both, with over 8 million women-owned businesses in the United States. This number has grown rapidly over the past few years, and doesn't look to stop any time soon. Mompreneurs are balancing business and family daily to get their dream businesses off the ground.
For mompreneurs who have home-based offices, there are certain tax deductions that they can take advantage of. If an office is used strictly for a business, any expenses can be claimed as business expenses rather than home expenses. BizFilings provides more information about home offices in their new Guide To Starting and Running a Home-Based Business.
Incorporating also provides potential tax benefits, especially health care coverage, cell phones, travel costs and other important things that an entrepreneur needs. It may be possible to deduct the cost of many things that help small businesses get off the ground, as long as they are classified as business expenses.
Besides helping come tax time, incorporating a business creates a layer of liability protection between personal or family assets and business finances. If something goes wrong with a startup, homes or personal savings accounts can't be used as collateral.
"We're seeing a trend where moms are choosing to start a business and support their family at the same time," says Karen Kobelski, mother of two and member of the leadership team at BizFilings. "Incorporating their business helps make sure that no matter what, the assets of their family are separate from their business and are protected."
Starting a business doesn't have to be overly complicated. BizFilings makes it easy, offering ways to learn about different business structures, government compliance and where to get help for small businesses. Learn more at the BizFilings Online Learning Center.
About BizFilings
BizFilings is a full-service, online incorporation service provider, offering small business owners a fast, easy, and economical way to form a corporation, limited liability company (LLC), or other business structure online or by phone. BizFilings also offers a full range of business filing and compliance products, including nationwide Registered Agent Service, helping keep businesses in compliance with state regulations. BizFilings is a part of Wolters Kluwer Corporate Legal Services, a business of Wolters Kluwer, a market-leading global information services company with annual revenues (2009) of €3.4 billion ($4.8 billion) and approximately 19,300 people worldwide. Visit http://www.wolterskluwer.com.
###