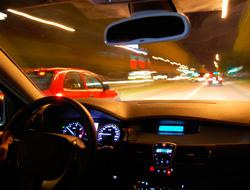 Andy takes the time to explain things, and why they need to be done. He tells me what happens if you don't get it done too. And what I really like about him is that he gives me options.
- S. Martin
Richmond Hill, Ontario (PRWEB) November 15, 2011
Proper tire inflation, pressure and tread depth are critical for fuel economy, safety, tire life and safe handling. Andy Eaton, of AE Auto Plus, a local car repair shop in Richmond Hill, offers the following tips for safe driving this winter.
Why Use Winter Tires?
Andy advises, "For motorists who live in a cold, snowy and icy climate, snow tires are a must. At this time of year, you should make an appointment with your local certified mechanic to have your snow tires inspected and installed." He further adds, "So when the first snow arrives, and it won't be long, you will be ready to deal with slippery and icy road conditions."
Tread Depth
Regular tread depth checks are important to ensure that a car's tires are safe. Excessive wear can result in a loss of traction, especially on wet, slippery roads. Tires are regular wear items and staying on top of their condition not only ensures safe driving, but also gives drivers the opportunity to plan ahead and budget for inevitable tire replacement.
Tread Maintenance Tips
When using a tread depth gauge, tires need to have at least one-fifth of a centimetre of tread or more. Generally, when replacing tires it is best to replace all tires, not just one or two. If the tires show signs of abnormal or unequal wear, have this looked into by a good local mechanic shop. Excessive wear on both outer edges generally indicates under-inflation. Excessive wear in the center of the tread generally indicates over-inflation. Cupping or dipping of certain tread sections may indicate worn suspension parts of a wheel balance problem. Saw-toothed or feathered tread edges may indicate wheel misalignment.
Andy Eaton, owner of AE Auto Plus, the local car repair shop in Richmond Hill, advises that a winter Road Side Safety and Emergency Kit should be something all drivers have onboard this winter. An Emergency kit can include:

Ice scraper
Snow brush
Flashlight with batteries
Gas line anti-freeze
Warm clothing and blankets
Food and water
Shovel
Flares
Matches
Jumper cables
Screwdriver
Duct tape
Fire extinguisher
Do-It-Yourself travelling first aid kit
Other factors to ensure safe driving this winter should include having the following items checked by a certified local mechanic:
Check the brakes
Check exhaust system for carbon monoxide leaks
Change the oil
Keep the gas tank at least half full
Have the cooling system checked
Heaters, defrosters and wipers are very important
Battery Charging systems should be checked for optimum performance
Making sure cars have enough gas, checking vital operating components of any car is just plain good, safe advice for all drivers. Make an appointment with a local mechanic to have these and other components and items checked before winter arrives.
AE Auto Plus is owned and operated by Andy Eaton. Located and operating in Thornhill for over 15 years, AE Auto Plus continues to serve the surrounding area including Markham, Richmond Hill, Vaughan, North York and the rest of the GTA.
They can be reached at 905 764-1339 or visit their website at http://www.aeautoplus.com.
# # #