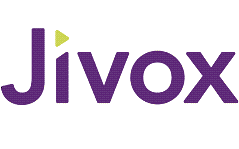 The industry is at a tipping point as advertisers now understand the need for more engaging and creative interactive ads that reach viewers on multiple screens and across social channels
San Mateo, CA (PRWEB) November 01, 2011
Jivox today announced it secured $8.2 million in financing to support rapid adoption of its interactive video advertising technology. Fortisure Ventures led the round and existing investors Opus Capital, Helion Advisors and Diaz Nesamoney reaffirmed their commitment to Jivox through their participation. In addition to the new financing, Mani Subramanian, CEO of Fortisure Ventures and John Squires, CEO of Akademos will join Jivox's Board of Directors.
"The industry is at a tipping point as advertisers now understand the need for more engaging and creative interactive ads that reach viewers on multiple screens and across social channels," said Diaz Nesamoney, CEO and founder of Jivox. "This strategic investment will allow us to accelerate the rapid adoption of our interactive video advertising platform, which we designed to solve technology complexities of delivering creative and innovative online video ads at scale and on any screen. Additionally, we plan to use this investment to build out our technology platform and realize our vision of bringing interactive ad technologies to all screens."
A new eMarketer forecast estimates mobile ad spending in the US will reach $1.23 billion this year, a 65 percent increase over 2010. As such, mobile is increasingly part of the overall ad buy and ensuring video ads effectively run on multiple screens without complexities is no longer an option but a must. Jivox, which currently delivers more than 1,000 interactive video ad campaigns a month, is uniquely positioned to address this market need as it is the only platform that truly enables interactive video ads to run on multiple screens with an ad serving infrastructure that can deliver at scale.
"We're very excited about Jivox's success in the market and see great potential in the company's ability to fundamentally alter the way interactive digital video ads are created, delivered and measured," said Mani Subramanian, CEO of Fortisure Ventures. "As an investment firm that prides itself on identifying breakthrough innovators, we believe that Jivox's unique interactive technology will advance the advertising industry and help bring creativity and innovation to digital video, thereby encouraging more brands to spend on digital media."
In addition to the funding, Jivox announced two new board members:

Mani Subramanian, CEO of Fortisure Ventures LLC, is a widely recognized entrepreneur. With more than 40 years of experience in the global information technology industry, Mani has significant leadership, operations, marketing and sales expertise globally. Prior to Fortisure, he founded IT Solutions in 1993, subsequently re-branded as Caritor. In early 2007, when Caritor had presence in four continents with revenue of $150 million, Mani architected a buy-out of Keane, making the combined entity a $1 billion company with over 12,000 employees. Mani was Chairman of Keane until it was acquired in 2010 by NTT Data
John Squires, CEO of Akademos, a turnkey virtual bookstore and marketplace for educators, is an industry expert in digital media and advertising having previously founded Next Issue Media, the digital publishing consortium joined by Conde Nast, Hearst, Meredith, News Corporation and Time Inc. John was previously EVP at Time Inc., where he was responsible for leading digital operations and overseeing Time, Fortune, Sports Illustrated, Money and Golf magazines.
About Jivox
Jivox is the leading multi-screen interactive video advertising technology company. The Jivox platform enables brand advertisers, digital agencies and publishers to deliver highly engaging video ads powered by interactive and social sharing features. Using Jivox creative tools, interactive video ads can be easily authored and delivered instream, in-banner and on mobile devices and tablets. Jivox technology eliminates typical challenges associated with delivering video ads across multiple screens and connected devices, such as HTML5/Flash, operating systems, browsers, video encoding, form factor and other issues. Jivox also provides sophisticated campaign performance tracking, brand awareness and purchase intent analytics for advertisers via BrandGage -- its proprietary real-time analytics platform. The Jivox platform is used by several hundred media companies and agencies including AdBrite, Bloomberg, Weather Underground, Sun Times Media, InteractiveOne, Starcom, OMD, FUOR Digital, GroupM and Lee Enterprises. For examples of Jivox ads see: http://www.jivox.com/demoads.
###