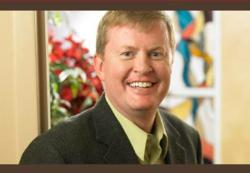 Mentor, OH (PRWEB) November 03, 2011
"Think Health" – a new Sunday morning television program on WKYC (an NBC affiliate station, Channel 3) – is saving the best for last. Dr. Paul Vanek, a highly sought after Cleveland plastic surgeon, appears at the conclusion of the show addressing a specific plastic surgery, general health, or wellness topic. Appearing exactly at 10:26 a.m. on channel 3, eastern standard time, Dr. Vanek returns to WKYC as a valued medical expert; he was originally featured on the network's "It's All About You" show over the past summer.
The first episode began in early October, in which Dr. Vanek discussed various breast topics, such as breast asymmetry, in commemoration of "Breast Cancer Awareness Month." Sustaining media interest due to his extensive years of plastic surgery experience, medical and health knowledge, and artistic abilities, Dr. Vanek has agreed to appear in a total of 20 "Think Health" shows. He is board certified by the American Board of Plastic Surgery (ABPS) and the American Board of Surgery (ABS). In addition, he is a fellow of the American College of Surgeons (ACS) and a member of the American Society of Plastic Surgeons (ASPS).
In addition to specializing in breast surgeries, including breast augmentation with the use of silicone and saline implants, Dr. Vanek is highly skilled in numerous other cosmetic procedures. At his practice, Vanek Plastic Surgery, this includes: abdominoplasty (tummy tuck), body contouring using VASER® LipoSelection, neck lift, facelift, rhinoplasty, upper and lower arm lift, upper and lower eyelid lift, and the endoscopic brow lift. Dr. Vanek also provides individuals the opportunity to undergo non-surgical treatments at his practice, such as Sciton Erbium Laser resurfacing, BBL laser treatments, sclerotherapy, Radiesse™, Restylane®, Juvéderm™, and BOTOX® Cosmetic.
At Vanek Plastic Surgery, men and women may anticipate a warm environment and a supportive, friendly staff. Every member of Dr. Vanek's team offers patients the highest level of care, education, and support. Every step towards attaining a beautiful, new look should be as comfortable and convenient as possible – Dr. Vanek does his utmost to ensure that patients are happy with their results and have a rewarding experience.
In addition to tuning into "Think Health," consumers can also gather information about topics from the show on http://www.thinkhealthblog.com. To learn more about Dr. Vanek and his practice, please visit http://www.paulvanekmd.com.
###