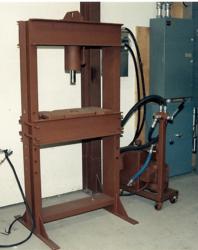 www.gizmoplans.com offers a new way for individuals, and businesses to make and save money with their DIY Plans
Duluth, Minnesota (PRWEB) November 03, 2011
With the economy still slowly moving forward and many still out of work. A new information based website gizmoplans.com offers a new way for individuals, and businesses to make and save money with their do it yourself plans. The website offers a place for individuals to buy or sell DIY plans, DIY Projects or any self created "how to" digital information that ends up benefitting both the buyer and seller. Many talented individuals have created items in their spare time and gizmoplans.com now offers them a place where they can upload and sell "share" their plans "information" or buy someone else's plans. It is a place where people in a way can "exchange" information of what they have created and profit or save money while doing so. A great example of how this works: Dennis from Utah created plans to build a pressurized sandblaster out of scrap materials that were obtained for free. He benefits by uploading and selling his plans, resulting in spare time money with very little effort. The buyer benefits because they can purchase the DIY Plans, build a piece of shop equipment and save $100's of dollars while doing so. It is a win win for all involved and a great way for small businesses to expand on their offerings and individuals to make passive income from their created plans.
Gizmoplans is a great resource for businesses looking to expand their product line less expensively by building it themselves or having it built locally. Due to the slow economy small businesses are looking for less expensive ways to become more efficient or expand their product offerings without hitting their pocket book. Money is tight for many many small businesses so they are becoming more resourceful and are looking for less expensive ways to offer more to their current customers. Many industrial, fabrication and shop production plans are available on Gizmoplans for businesses that are looking for money saving ideas to help them offer more. Conversely, they can upload and share any plans they may have created that they know others would be interested in.
Additionally there are many DIY Projects offered on Gizmoplans that give people ideas for hand made gifts, spare time income ideas that they can make and sell themselves while learning and saving money at the same time. It is also a great resource for family projects, group projects, school industrial arts do it yourself projects and more.
ABOUT US
Gizmoplans.com offers DIY creators free uploading, help with page layout, free advertising to its customer base via their e-newsletter and social media outlets, help with search engine optimization, blog posts and more. The site is not limited to just DIY Plans but any type of digital information can be bought and sold such as patterns, how to ebooks, self help and more.
###