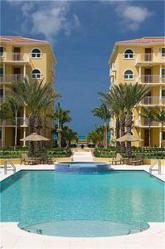 "One of the best things about the hospitality business is when guests become friends."
Providenciales, Turks and Caicos (PRWEB) November 05, 2011
In the first half of 2011, an influx of U.S. tourists caused arrivals at Providenciales International Airport (PLS) to increase by 23% compared to the same time period in 2010. New Continental flights from New Jersey and new JetBlue flights from New York and Boston accounted for two-thirds of those visits, and a new weekly service from Halifax, Nova Scotia (YHZ) will give more Canadian tourists the opportunity to fly directly to Providenciales.
Outbound Air Canada flights will depart from Halifax, NS on Thursdays at 1:45pm and will arrive into Providenciales at 5:30pm. The new extended runway at Provo International Airrport will welcome many larger, long-haul flights from Canada and Europe.
The inaugural Air Canada flight from Halifax to Providenciales is scheduled to depart on February 16, 2012.
Canadian visitors accounted for twelve percent of all arrivals in the first six months of 2011, and now that people living in Nova Scotia have direct access to the soft, white beaches of Grace Bay, those numbers are bound to go up.
"We love our Canadian guests," said Terria Misik, General Manager for The Tuscany on Grace Bay and the Tuscany's new sister project located right next door, The Venetian Grace Bay. "They often come for longer holidays than visitors from the U.S., so we have more time to get to know them. And believe it or not, one of the best things about the hospitality business is when guests become friends."
The Tuscany on Grace Bay Beach knows a lot about the hospitality business. In 2011, they managed to receive three Travelers Choice TripAdvisor Awards, one being ranked in the top 10 resorts in the Caribbean with respect to hospitality. Currently, The Tuscany on Grace Bay is ranked #1 out of the 42 resorts on the island of Providenciales, according to guest comments on the Tripadvisor website. The Tuscany can definitely attribute all of the positive comments to Canadian resort guests as well as American and European tourists.
Anyone interested in Grace Bay Beach or booking a stay at the Tuscany or at The Venetian in February or March 2012 should call 1-888-997-7686 as soon possible.
###