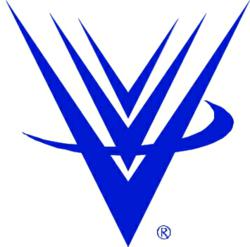 "It was important for us to partner with a company who would listen to our needs and who would change as rapidly as the environment is changing. If we don't give our customers what they want, then they will find someone else who will."
Beaumont, Texas (PRWEB) November 02, 2011
"In our area, both national and local laboratories compete for the same business. We have a very diverse mix of clients and we needed a system that could satisfy the demands of the technocrats, but not stress out the neophytes." stated Shannon Crane, Marketing and Account Executive with DPA. "We looked at a lot of Laboratory Information Systems, but none of them offered the ease of use and flexibility that Progeny provided. We were impressed by the ability to tailor the system workflow to our own unique situation. With our previous system, patient report changes could only be made by the vendor. With Progeny we have control over the report format and we can use different layouts based on the client or specimen type."
"Of course our clients see the patient report as printed, available in an EMR system or on the web as the final product of our service. We knew that an efficient and user controlled workflow process would be critical to the production of a high quality final report. With Progeny's built in tracking and quality control, we have complete control over the process without having to perform extra steps or use additional systems. I can see everything about a case in a single screen and this improves our communication to our clients. We don't waste time shuffling through screens or paperwork to determine the location of case materials or the general and detailed status of a case." said Susie Duhon, Laboratory Supervisor. "…and we love the system's barcoding ability. Everything is barcoded, from beginning to end."
The final and most conclusive factor in system selection was company identity. Shannon Crane summarized the issue this way: "We know there are going to be many changes in the near future. It was important for us to partner with a company who would listen to our needs and who would change as rapidly as the environment is changing. If we don't give our customers what they want, then they will find someone else who will."
The dynamic changes in the business environment for Anatomic Pathology services are increasing and challenging. PathView Systems' Progeny APLIS enables Diagnostic Pathology Associates to stay on the leading edge of that advancement.
###