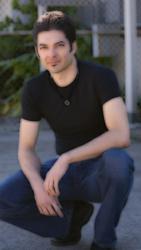 Be Confident With Women
San Mateo, CA (PRWEB) November 08, 2011
Dating expert Carlos Xuma says that while men realize the key to attracting women is being confident with women, too many of them sabotage their efforts to do so by engaging in behaviors that indicate they are insecure. By knowing what words and actions to avoid, he says in a recent report, men will be able to project an aura and attitude that will make women swarm to them.
When it comes to being confident with women, it is almost more important for men to know what NOT to do than it is for them to learn what TO do, Carlos Xuma says.
"All too often guys throw a wrench in the works with behaviors that are major turn offs to women. Here are some behaviors that cancel out any confident acts," he says.
In a new report, Xuma reveals the top ten behaviors that men should avoid if they want to appear confident with women.
The first tip Xuma shares in his report on appearing confident: whatever a man does, he needs to avoid acting clingy and needy.
"When men act like wimpy doormats, they are broadcasting their insecurity across the room loud and clear," Xuma says. "When a woman sees this behavior — clingy and neediness — in what a man says and does, she's going to run. Women don't want to date a guy like this. Calling a woman too much, responding too quickly to her calls and texts, and acting jealous are all behaviors that scream clingy and needy."
Men who want to seduce women, need to avoid being a "try hard" type guy who is overeager or overzealous, Xuma says. In addition, men need to avoid bragging and trying to convince women just how confident and cool they are. There is an old saying that if someone is cool; they don't need to broadcast how cool they are. This applies especially to men trying to attract women, he says.
"Men who tell her how cool they are, look like jerks," Xuma says in his report. "If a guy is truly, really cool, then he will let the woman find out about him through bits and pieces and then ultimately she will think he is even cooler because he didn't brag about his accomplishments."
In his new report revealing how men can appear to be an Alpha Male, Xuma also teaches men how to appear confident by techniques such as being a good listener and being patient.
Xuma has spent years teaching hundreds of men flirting tips for guys, and has been a dating expert and attraction adviser for more than 10 years. He has appeared on ABC and CBS television, as well as Playboy radio. He's the author of The Bad Boy Formula, Secrets of the Alpha Male, the Girlfriend Training Program, and numerous other books and articles. He has also been recognized for his work sharing dating advice for guys and helps them learn how to be confident with women.
###