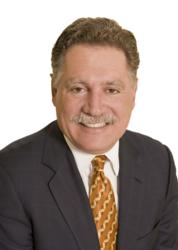 Denver, Colorado (PRWEB) November 01, 2011
Sage Hospitality is pleased to announce that its President and CEO Walter Isenberg has been honored by Denver's Seeking Common Ground, a nonprofit dedicated to building peaceful communities worldwide, as a 2011 Circles of Change Honoree.
Isenberg was honored for creating numerous corporate citizenship initiatives at Sage, including the "Dollars for Dreams" program, as well as for being the co-founder of Concerts for Kids, a non-profit that raises funds for children's healthcare and education through entertainment.
"I'm most proud that we have created a culture at Sage that is a breeding ground for philanthropy," said Isenberg after accepting the award last Friday. "We have empowered Sage's more than 6,000 associates nationwide to get involved in volunteering in their community; it's very heartening to see our staff so enthusiastic about donating their time and money."
Dollars for Dreams is a guest and employee donation program that supports Sage's commitment to positively impacting the communities in which we live and work. Each hotel is incentivized to create quarterly events to raise money for Dollars for Dreams, from bake sales to pumpkin carving contests to climbing mountains. Since its inception in 2002, Dollars for Dreams has raised more than $2 million, with all funds going directly to charities, including the Make-a-Wish Foundation, the Special Olympics, JDRF, the Children's Hospital Travel Fund, and UNICEF, and dozens of local schools.
Sage is also a major corporate supporter of Denver's Road Home, the city's 10 year plan to end homelessness, which has raised more than $2.4 million to date. Since 2006, Sage has hosted the group's annual PJ Party fundraiser at one of its downtown hotels; this year's event raised more than $900,000. Sage also supports PJ Day, where Denver employees are encouraged to donate money to Denver's Road Home so they can wear their pajamas to work.
Concerts For Kids, founded by Walter and Christie Isenberg, was started with the vision of enriching the lives of children by raising much-needed funds for local children's health and education through special entertainment events, including regular concerts at the Children's Hospital. In just seven years, Concerts For Kids has distributed nearly $1.7 million in monetary and in-kind donations to beneficiaries, including the Denver Public School Foundation, Denver Children's Home, Gateway Battered Women's Shelter and SafeHouse Denver.
Isenberg is the co-founder of Denver's Sage Hospitality, which is an established leader in hotel management, development and ownership. Sage's broad portfolio of more than 60 hotels and unique restaurants nationwide includes major international brands such as Marriott, Sheraton, Renaissance and Westin, as well as several independent boutique hotels like the Oxford Hotel in Denver.
Six Sage hotels were recently featured on Condé Nast Traveler's 2011 Readers' Choice List, the annual round-up of world's best hotels, cities, islands, cruises and airlines, including The JW Marriott Denver Cherry Creek, the Nines in Portland and the Renaissance Blackstone Chicago Hotel.
About Sage Hospitality
Founded in 1984, Sage Hospitality has strategically grown into one of the largest privately held hotel management and ownership companies in the nation operating a variety of large, full-service hotels as well as extended stay and select-service properties. Sage Hospitality's comprehensive portfolio includes major international brands such as Marriott, Sheraton, Renaissance, and Westin, and as well as independent boutique hotels. Sage Hospitality has further differentiated with the creation of the Sage Restaurant Group, which has created and is managing 10 unique restaurant concepts including the acclaimed Mercat a la Planxa in Chicago. For more information, please visit http://www.sagehospitality.com.
###