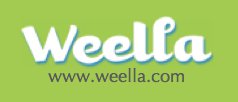 Protecting the privacy of children is not only a priority, but a mission.
Milpitas, California (PRWEB) November 02, 2011
Finally there is a wholesome and intelligent way for kids and youth to do social networking as well as check homework assignments and post questions to teachers from home. Weella.com introduces kids and students 17 years old and under to safe social networking and exceeds guidelines established by COPPA, the Children's Online Privacy Protection Act.
The new website, which launched today, supports children's social networking functions as well as the needs of educators who need to answer questions and create discussion groups based on classes and courses. Educators may initiate class discussions on the class group's page as well as upload and download homework assignments, worksheets, class-related pictures, videos and music. Educators can create class blogs and events and view what is posted on their own wall, class group or discussion pages but cannot view students' private profiles or student activity feeds.
Children using the social networking functions can post text and pictures (and can build picture albums), videos, and music. They can send instant messages and communicate with their friends via chat room and create blogs, events and groups. All interactions including friend requests are carbon copied in a secure, verifiable link and are also emailed to parents so they know who communicated with their children, including the content of the communication.
"Weella.com works because any verified parent can change, delete or terminate their child's account," said Merben David, founder of Weella.com. "Protecting the privacy of children is not only a priority, but a mission. We strictly comply with COPPA requirements and intend to continuously use technology and good-old, reliable sentient oversight to ensure Weella.com exceeds the requirements and that children's privacy is legal and secure."
David said that the name Weella was arrived at by the common pronunciation of "villa."
"It has been famously said that it takes a village to raise a child, and that is exactly the environment we have created with Weella," David said. "Our Weella is a secure place that allows children to participate in social media without leaving the watchful eyes of our caring, safe village."
Weella.com is available for child/parent sign-ups immediately. It is appropriate for educational institutions serving children, public and private elementary and middle schools, music schools, tutorial centers, martial arts schools, dance studios and daycare centers.
About Weella
Recognizing that mainstream social networks cannot fulfill U.S. COPPA requirements, Weella is committed to providing social networking for young people exclusively. Weella provides a positive, educational and encouraging environment that allows children to network with their friends while retaining parental oversight and involvement.
Contact: Tim McGraw (media(at)weella(dot)com)
# # #